Creditspring Plus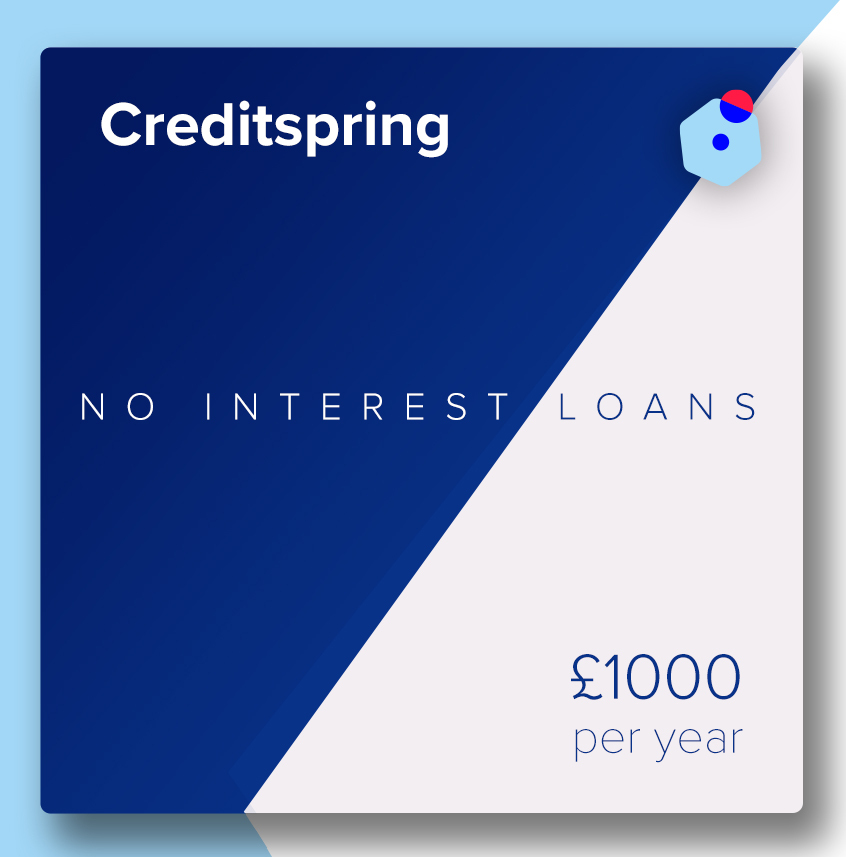 43.1% Representative
Will lend between: £500 - £1,000
Over: 6 - 12 Months
Representative example: Representative example: Total amount of credit of £1,000 over 12 months. The first payment for each advance is £83.35 followed by 5 monthly repayments of £83.33. 12 monthly membership payments of £10. Rate of interest 0% p.a. (fixed), Representative 43.1% APR. Total amount payable £1,120. Because of changes we're making to the Plus product the APR will also change for the Core product.
Contact Creditspring Plus
Are you eligible for Creditspring Plus?
Check your eligibility before you apply.
Quick 40 second form.
No impact on your credit file.
Free personalised eligibility score.
Check Eligibility
Creditspring Plus customer reviews.
35 reviews
3.1 out of 5 stars
Highlights
Borrow two £500 advances over 12 months.
You have 6 months to pay back each advance.
You must be a Credit Spring member for 14 days before you can borrow your first £500.
Borrow your second advance only after you have repaid the first on time and in full.
Fees are £10 per month (£120 per year).
Interest rate of 0% fixed.
Minimum criteria
You must be 18 or over.
Membership is subject to affordability and credit checks when you apply.
You must have a UK bank account.
You must be in full-time employment and earning over £20,000/year.
No recent CCJ, IVAs or bankruptcies.
Fees
Maximum APR 43.1%
Arrangement fee: £0
Early repayment fee: £0
Late payment fee: £0
About Creditspring Plus
Creditspring Plus is a no-interest-loan product from Inclusive Finance Limited offering £500-£1,000 over 6-12 months in monthly instalments.
The cost of a Creditspring Plus membership for a year is £96. Customers will pay this at rate of £10 per month, whether they borrow or not and there are no other fees or charges.
Customers can borrow money from Creditspring after the end of a 14-day withdrawal period and then repay exactly what's been borrowed over 6-12 monthly instalments (first payment slightly more, followed by equal monthly repayments until the loan has been repayed), along with the £10 monthly membership fee.
Once you have been accepted as a customer, your credit is guaranteed. As long as your monthly fees are up to date, you can borrow money from Creditspring at a moment's notice.
Company information
Registration number: 10522518
Studio 5.19, Grand Union Studios, 332 Ladbroke Grove, London, W10 5AD
FCA registration
Reference No: 786052
Trading names: Credit Spring
Place of business: Studio 5.19, Grand Union Studios, 332 Ladbroke Grove, London, W10 5AD
Data protection registration
Registration No: ZA252803
Data controller: Inclusive Finance Limited
Address: Studio 5.19, Grand Union Studios, 332 Ladbroke Grove, London, W10 5AD
Apply Now