Conister Bank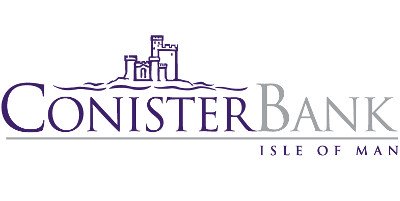 No reviews for Conister Bank
7.625% Representative
Will lend between: £500 - £25,000
Over: 12 - 60 Months
Representative example: Representative Example: If you borrow £10,000 over 48 months at a Representative rate of 7.625% APR and an annual interest rate of 7.625% (fixed), you would pay 48 monthly instalments of £271.88. The total charge for credit will be £3,050 and the total amount payable will be £13,050.
Are you eligible for Conister Bank?
Check your eligibility before you apply.
Quick 40 second form.
No impact on your credit file.
Free personalised eligibility score.
Check Eligibility
No reviews for Conister Bank Personal Loan
Our review of Conister Bank
Conister Bank were established in 1935 and position themselves as part of the community on the Isle of the Man. They help support local businesses and initiatives such as sponsoring school art competitions and events as well as their employees volunteer and take part in charity activities. The usual criteria apply for applicants considering taking out a loan with Conister Bank – you'll need to be aged 18 or over and have a regular income, however, what differs from others is that you'll need to be an Isle of Man resident to apply.
Something that can seem inconvenient is the application cannot be completed online, you'll either need to go into the branch or call their telephone team. Although this does support their more personal and human way of doing business, for those who want to complete the application in their own time it can be a bit of a pain.
Overall verdict: If you're in the Isle of Man, have decent credit and have time to do an application in branch, then Conister Bank could be a lender worth considering. They appear to be approachable so if you're worried about the application process then you may benefit from that one-to-one guidance.
Highlights
Loans for Isle of Man residents
They don't charge a fee
Established over 80 years ago
Fast and personal lending decisions
Minimum criteria
You must be an Isle of Man resident
You need to be aged 18 or over
You must have a regular income
Fees
Maximum APR 12.5%
Arrangement fee: £0
Early repayment fee: £0
Late payment fee: £0
About Conister Bank
Conister Bank offer unsecured loans from £500 to £25,000 that can be borrowed between one and five years. Their representative APR is 7.625%, although this can change depending on the loan term, loan amount and your personal circumstances. Conister Bank only offer loans to residents of the Isle of Man, aged at least 18 and have a regular income.
The application can be completed over the phone or in branch and you can either complete the form there, or download it from the website, fill it out and take it in. They make all their decisions on the Isle of Man and take into account all your personal circumstances when making the decision. Until the customer has received their individual quote and moved forward in the process to the lending decision, there is no credit footprint left on your file by Conister Bank.
Once approved, the loan will normally show in your nominated Isle of Man bank account within 24 hours. They don't charge a fee for applying and to find out the outstanding balance of the loan or settle the loan early simply call their number during working hours, Monday to Friday.
Company information
Registration number: FC024114
Clarendon House, Victoria Street, Douglas, Isle Of Man IM1 2LN
FCA registration
Reference No: 038088
Trading names: Conister Bank
Place of business: Clarendon House, Victoria Street, Douglas, Isle Of Man IM1 2LN
Data protection registration
Registration No: Z9283850
Data controller: CONISTER BANK LIMITED
Address: Clarendon House, Victoria Street, Douglas, Isle Of Man IM1 2LN
Apply Now