The Car Loan Centre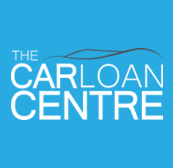 No reviews for The Car Loan Centre
Representative 47.64% APR
Will lend between: £4,000 - £12,000
Over: 36 - 60 Months
Representative example: If you borrow £7,999 over 48 months at a Representative rate of 47.64% APR and an annual interest rate of 37.5% (fixed), you would pay 44 monthly instalments of £323.93 and a final payment of £323.68. The total charge for credit will be £7,798.39 (includes Advance Payment and handling fee of £249), and the total amount payable will be £15,847.39.
Contact The Car Loan Centre
Are you eligible for The Car Loan Centre?
Check your eligibility before you apply.
Quick 40 second form.
No impact on your credit file.
Free personalised eligibility score.
Check Eligibility
No reviews for The Car Loan Centre
Highlights
Poor credit history considered
All employment statuses considered
No guarantor needed
Joint applications available
Minimum criteria
Aged 18 or over (no maximum age)
Hold a valid UK/EU Driving Licence
UK resident
Fees
Maximum APR 47.64%
Arrangement fee: £249
Early repayment fee: £0
Late payment fee: £15
The Car Loan Centre Customer Question & Answers
Have a question for The Car Loan Centre?
Ask the first question
About The Car Loan Centre
The Car Loan Centre specialise in offering car finance to those who have bad credit, poor credit, CCJs, defaults, arrears or have previously been bankrupt. They can also help if you have a benefits only income, are self-employed and more.
Every customer's application is assessed individually by and underwriter, their finance is based on your affordability as opposed to your credit score meaning they are able to approve more customers. The repayments of your loan entirely depends on how much you can afford to pay in your initial deposit, then you'll pay equal instalments of the remaining balance.
The Car Loan Centre can consider all circumstances, even those who have been declined and refused car finance by other lenders. They can also approve joint loan applications, where at least one of the people applying will need a full UK driving lisence. They're based in Essex but can arrange for nationwide delivery if you aren't able to get to their head office.
Company information
Registration number: 08679485
The Car Loan Centre
FCA registration
Reference No: 729827
Trading names: The Car Loan Centre, CLC Car Sales
Place of business: 77 Wollaston Way, Burnt Mills Industrial Estate, Basildon, England, SS13 1DJ Alpha Centre 238 London Road Wickford Essex Unit 15, The Alpha Centre, 238 London Road, Essex, SS12 0JX
Data protection registration
Registration No: ZA020916
Address: 77 Wollaston Way, Burnt Mills Industrial Estate, Basildon, England, SS13 1DJ Alpha Centre 238 London Road Wickford Essex Unit 15, The Alpha Centre, 238 London Road, Essex, SS12 0JX
Apply Now