Bank of Scotland Loans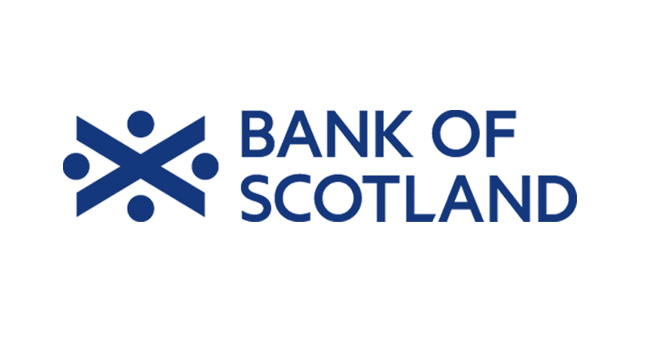 Representative 3.4% APR
Will lend between: £1,000 - £2,499
Over: 12 - 60 Months
Representative example: Representative Example: If you borrow £10,000 over 60 months at a representative rate of 3.4% APR and an annual interest rate of 3.4% (fixed), you would pay 60 monthly instalments of £181.25. The total charge for credit will be £875 and the total amount payable will be £10,875.00.
Contact Bank of Scotland Loans
Are you eligible for Bank of Scotland Loans?
Check your eligibility before you apply.
Quick 40 second form.
No impact on your credit file.
Free personalised eligibility score.
Check Eligibility
Bank of Scotland Loans customer reviews.
478 reviews
1.7 out of 5 stars
Our review of Bank of Scotland Loans
As you'd expect from a bank with such a rich heritage, good credit history is an essential when applying for a Bank of Scotland personal loan. When applying with Bank of Scotland loan only around half of successful applicants are actually offered the actual representative APR advertised on site. The reason being that, like nearly all lenders, Bank of Scotland take into account your credit history, personal circumstances, and other finance products you might have with them when deciding the final rate of interest that's offered.
In their OPTIOSCORE Bank of Scotland have rated fairly high for simplicity which can be attributed to the amount of control they give to their customers. The simple online management portal means that customers can keep track of payments, make early payments and apply for further credit – flexibility is the name of the game.
As such a financial powerhouse, it could be argued that their size has resulted in them losing their personal touch somewhat. Reviews online, especially on Choose Wisely, show a fair amount of dissatisfaction with their customer service, with some even switching providers which is a shame.
Overall verdict: With a long history of dealing with personal finance, Bank of Scotland should have this nailed. However, even with the online management and financial benefits, a number of customers feel undervalued and are jumping ship to their competitors. To dispel any common misconceptions, Bank of Scotland are not the same as the Royal Bank of Scotland (RBS).
Highlights
Bank of Scotland loan customers can apply to borrow more money at any time
0.7% discount applied between £7,500 and £25,000 for certain customers
Instant decision when applying online
Repayment holidays available
Portal for easy online management
Minimum criteria
Must be an existing Bank of Scotland customer to apply online
You can't have been declined for credit in the last month
No CCJs, defaults or bankruptcy
You will need to be in paid employment or have regular income
Be a UK resident with a permanent UK address
Fees
Maximum APR 27.9%
Arrangement fee: £0
Early repayment fee: £0
Late payment fee: £25
About Bank of Scotland Loans
Bank of Scotland offer unsecured loans from £1,000 to £25,000 for those with a good credit history. The amount you can borrow will be based on your personal circumstances and loans can be repaid over one to seven years. Loans can be used for any purpose such as home improvements, purchasing a car or to pay off existing borrowing.
As well as good credit history, applicants will need to fit certain criteria to be able to apply; you can't be in full time education, you must have a permanent UK address and you will need to have either a bank account held for at least three months, a credit card, or an existing personal loan with Bank of Scotland. If you don't currently have any of these, then you will need to phone in to discuss your borrowing options with them.
For customers who are borrowing between £7,500 and £15,000 you may be offered 3.6% subject to credit history. Bank of Scotland boast flexibility on their personal loans. Customers can apply for repayment holidays, make additional payments easily and there are no fees or charges for paying off your loan early.
Company information
Registration number: SC327000
The Mound, Edinburgh EH1 1YZ
FCA registration
Reference No: 169628
Trading names: Bank of Scotland PLC, AA, Halifax, Hitachi, Lloyds Bank
Place of business: The Mound, Edinburgh EH1 1YZ
Data protection registration
Registration No: Z7828948
Data controller: Bank Of Scotland PLC
Address: The Mound, Edinburgh EH1 1YZ
Apply Now