Auto Advance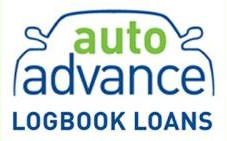 Representative 300.3% APR
Will lend between: £500 - £25,000
Over: 6 - 36 Months
Representative example: Borrowing £1000 over 12 months, monthly repayments of £163.34. Total cost of credit £960.08 and the total amount repayable £1960.08. Fixed annual interest of 96% and Representative APR 300.3%.
Are you eligible for Auto Advance ?
Check your eligibility before you apply.
Quick 40 second form.
No impact on your credit file.
Free personalised eligibility score.
Check Eligibility
Auto Advance customer reviews.
248 reviews
4.6 out of 5 stars
Our review of Auto Advance
Auto Advance are one of the more expensive logbook loan providers on the market (at time of writing), and their offering is similar to their competitors. They do however, boast that the whole process could take as little as an hour. For this to happen you would need to be close to a branch already and have all the necessary information with you. If you do need cash quickly then there may be better lending options out there for you.
Customers are given a degree of flexibility with Auto Advance and can choose to make their repayments either weekly or monthly. They are also able to settle the loan early without incurring any fees, and there are no administration or set-up charges, so when speaking to the Auto Advance agent there shouldn't be any financial surprises. Do make sure that you can afford the monthly repayments though, as if you fall behind you could run the risk of losing your vehicle and damaging your credit history.
Auto Advance highlight their positive online reviews on their website, which is no surprise as they have achieved a rating of 'great' from TrustPilot. The positive reviews mostly revolve around the speediness of their service and the level of customer service, however, there are some customers who are left dissatisfied with the higher interest rate.
Overall verdict: One of the more expensive logbook lenders with little additional benefit. Auto Advance offer a solid service but if you are looking for this type of finance then there are cheaper lenders out there with better customer reviews.
Highlights
Loans up to £5,000 can be paid in an hour
No fees for set-up or early repayment
Cars, vans and motorbikes all considered
600 branches nationwide
Repayments either weekly or monthly
Minimum criteria
Your car must be free, or almost free from finance
The V5 must be in the applicant's name
Vehicle must have valid tax, MOT and insurance
You need to be aged over 18
Fees
Maximum APR 300.3%
Arrangement fee: £0
Early repayment fee: £0
Late payment fee: £0
About Auto Advance
Auto Advance offer secured logbook loans between £500 and £25,000 at a representative APR of 300.3%. Their loan terms can range from a minimum of six months to 36 months, depending on your circumstances and the loan amount and repayments can be made either weekly or monthly. Auto Advance customers will put their vehicle up as security against the loan, and in return for the V5 document will be given a Bill of Sale as confirmation.
The application process can be completed either online or over the phone, after this Auto Advance will contact you to explain the terms of the loan and arrange an appointment for you to bring your vehicle to one of their 600 branches, or a location chosen by the customer, in order for the agent to check the car. After the checks have been completed and the documentation processed, the loan can either be transferred to your bank account, or given in cash or cheque.
To be eligible for a logbook loan with Auto Advance your car must be free of finance. However, if you are close to making the final repayment then you can call them to discuss your options.
Company information
Registration number: 5305220
Ashford House, 41-45 Church Road
FCA registration
Reference No: 677922
Trading names: Auto Advance, Cash and Cheque Express
Place of business: Ashford House, 41-45 Church Road, Ashford, Middlesex, United Kingdom, TW15 2TQ
Data protection registration
Registration No: Z8874000
Data controller: DTW ASSOCIATES LIMITED
Address: Ashford House, 41-45 Church Road, Ashford, Middlesex, United Kingdom, TW15 2TQ
Apply Now