APR:
49.9% Representative
Loan amount:
£500 - £10,000
Repayment duration:
12 - 60 Months
Representative Example: If you borrow £4,000 over 36 months at a Representative rate of 49.9% APR and an annual interest rate of 49.90% (variable), you would pay 36 monthly instalments of £195.16. The total charge for credit will be £3,025.76 and the total amount payable will be £7,025.76.
About Amigo Loans
Amigo Loans are a guarantor lender offering loans from £500 - £10,000 over 12 - 60 months and they offer loans to customers who've been turned down elsewhere or had trouble getting credit in the past. Amigo Loans customers will need a guarantor to back up their application normally a friend or family member. An Amigo Loans guarantor will need to be between the age of 18 and 75, and who has a good credit history. They will need to have enough money to make repayments on the loan if for some reason you can't pay.

Their representative APR is 49.9% variable and there are no set up fees, late payment charges or credit scoring when you make an application. Once you have been accepted, most loans are paid out within 48 hours and transferred into your guarantor's account. You will also have 24/7 access to your account online, giving you control of your loan. Repayments can be made via Direct Debit, and by card online, over the phone or in cash at any PayPoint location.

Amigo Loan offer their product to those who are full or part time employed, those who are self employed, graduate students, home makers and the unemployed. As with any loan, Amigo Loans are subject to affordability assessments and your ability to make your repayments.
People who viewed Amigo Loans also viewed:
Amigo Loans customer reviews
4.8
out of
5
from 13056 customer reviews
Want to see more customer reviews for Amigo Loans?
We've done the hard work for you and pulled together 1000's of reviews from some of the internet's most trusted product review sites.
Read more reviews
Our review of Amigo Loans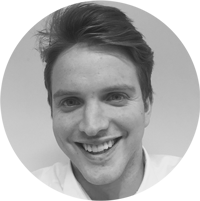 Amigo Loans were one of the providers to popularise the guarantor loan. Formerly known as FLM Loans, Amigo has cemented themselves as market leaders in this segment. If you don't know what a guarantor loan is, have a read of our guide all about guarantor loans.
Amigo Loans have had their critics over the years, with questions over how they justify their pricing being levelled at them by media and politicians alike. That kind of scrutiny is to be expected when you're the market leader though and it's certainly not echoed by their customers. At the time of writing this review, Amigo scored 3.4/5 on Google's rating system, 9.4/10 on TrustPilot and 4.8/5 on Choose Wisely's consumer reviews.
Amigo Loans offer their customers online account management where you can make payments and manage your account. As with other guarantor lenders, Amigo Loans come with the standard guarantor loans health warning. Guarantor loans are a solution suited to people with a very specific set of circumstances, but if you think you're not going to be able to make your repayments, don't put a friend or family member in the position where they will have to pick up the bill for you.
If you're considering becoming a guarantor for an Amigo loan, it pays to think carefully. If you do decide that you want to help someone out, there may be cheaper ways to do it including lending the money to them yourself or taking out a loan in joint names.
My verdict: Amigo Loans are a customer service focussed company, they provide market-leading account facilities not just in the guarantor loans space but in the personal loan space in general. Do make sure a guarantor loan is right for you before applying.
Highlights
No fees of any kind
You don't need to have a good credit history
You don't need to have direct debit facilities
Your guarantor does not need to own their home
You don't have to have been a resident of the UK for a specified length of time
Minimum criteria
You will need a guarantor
If you have a poor credit history, it's likely your guarantor will need to be a homeowner
Your guarantor will need to make your repayments if you can't afford to
Fees
Maximum APR 49.9%
Arrangement fee: £0
Early repayment fee: £0
Late payment fee: £0
Amigo Loans on Twitter
What Amigo Loans are tweeting
What everyone is tweeting about Amigo Loans