AA Member Loan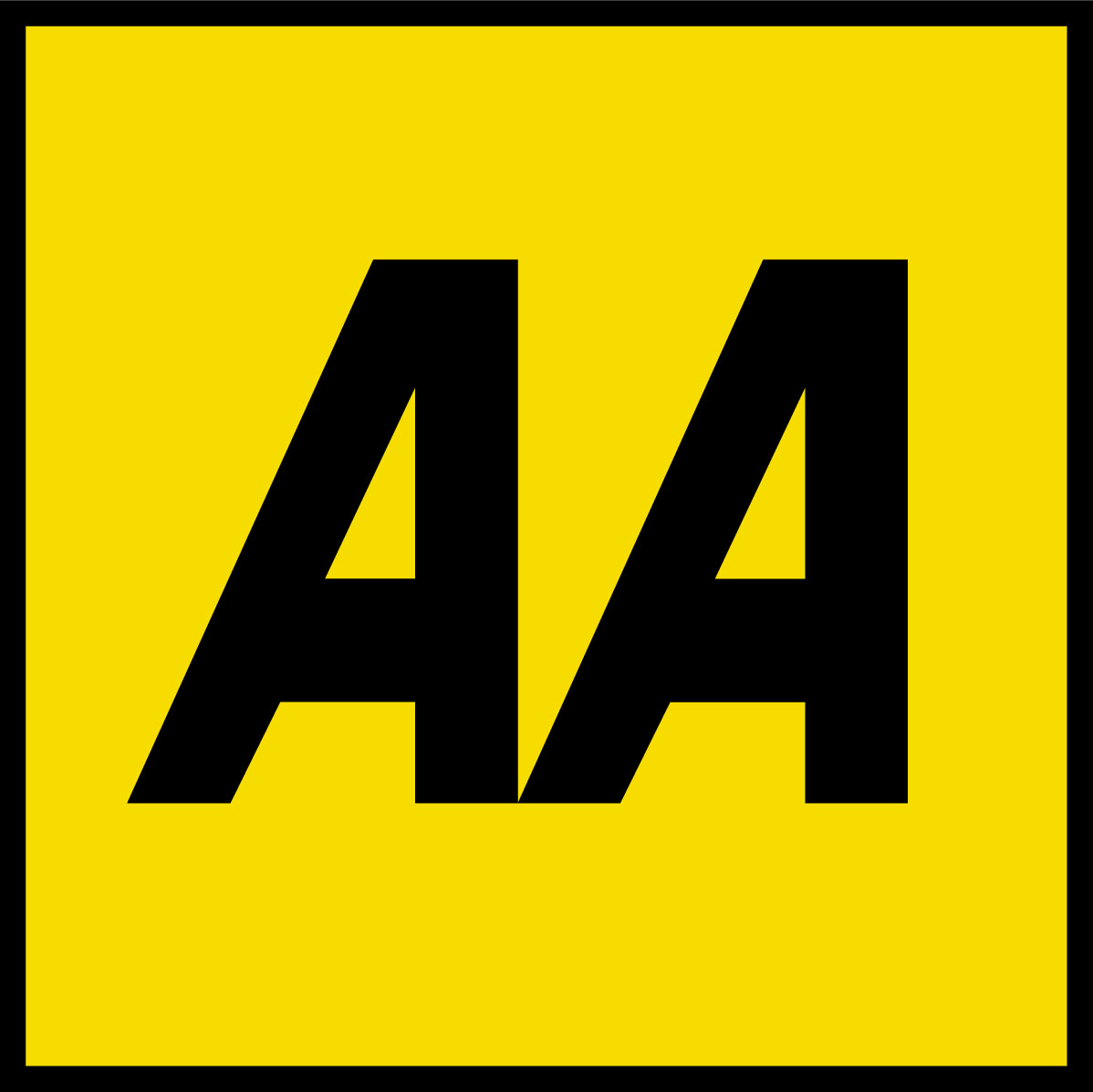 3.1% Representative
Will lend between: £1,000 - £25,000
Over: 12 - 84 Months
Representative example: Representative 3.1% APR. Based on a loan of £17,500 over 5 years, with monthly repayments of £314.89 and total amount repayable of £18,893.40, which includes £1,393.40 interest at 3.1% fixed.
Are you eligible for AA Member Loan?
Check your eligibility before you apply.
Quick 40 second form.
No impact on your credit file.
Free personalised eligibility score.
Check Eligibility
AA Member Loan customer reviews.
10 reviews
3.0 out of 5 stars
Great loans
11:08 26-07-2017

Choose Wisely
Having read some of the reviews I have to disagree ! You can manage your loan online making extra payments if you want whenever or just keep track of the balance . Also I have 2 loans at same time without clearing first loan both taken out online , the decisions takes minutes & loan paid directly to my bank account within days , much cheaper than bank loan or hire purchase ! Don't hesitate if you need a loan give AA a call or online ! Recommended
Gary K
Higher APR than quoted
09:51 10-11-2010

Choose Wisely
Firstly I work in the financial industry. I am in full time employment, my address is 'clean' my credit score (and file) is excellent. I have no other debt other than a loan at 8.4% APR with AA. Called to increase by a small amount (to repay a bond investment) was quoted a rate of 7.7% APR. After the application they offer me a rate of 10.7% APR!! There is no reason for such an increase. Trust me I know. Avoid AA loans at all costs 'footprints' on your credit file are not good.
Cheryl
Changed the APR at the last minute
13:14 20-10-2010

Choose Wisely
I currently have a loan with AA at the rate of 8.4%. I called them to increase it by a small amount and was quoted a rate of 7.7%. I continued to apply as I was very happy with this rate. After the application, they changed the rate to 10.7%. I was very confused and wasn't given an explanation
Peter
Lost Payment
16:43 14-10-2010

Choose Wisely
Had no problems receiving the loan and got a good rate but had no end of them since repaying the early settlement figure over two months ago. My bank confirmed the payment was made and identified the account number it went to, which was the right one, but the AA Loans still can't seem to find it. I would't mind but it was for a very specific amount, on a specific day, at a specific time. If you can get a similar rate or even to within 0.1 or 0.2%, go with the other loan provider. The AA Loans customer service is rank. The staff seem to want to do as little as possible and, if you want any resolution to your problems, you'll need to do all the work yourself, and then some.
Scott
Really easy to deal with
14:40 13-09-2010

Choose Wisely
Their loan service is excellent. They are easy to deal with. I opted for the 3 month deferred payment holiday at the start of the loan which was great. The online decision was instant so I called them, the courier arrived the next day with the documents, I signed the agreement, job done.
Benjamin
Excellent customer service
14:40 13-09-2010

Choose Wisely
AA's customer service was excellent. They are easy to get through to on the phone, the longest I waited was around 10 seconds! I called up on a Wednesday afternoon, Thursday my loan was agreed and I had my cheque by optional courier service on the Friday.
farah
Great overall experience
02:48 13-09-2010

Choose Wisely
When I called the AA about my loan application, I was put through to a lady within 15 seconds. She went through the application form with me and was very helpful. I did my application on Saturday, my agreement arrived on Tuesday, I sent it back that same day and the money was in my account that following Tuesday! Really impressed and now I have my new car.
Amy
Charged for courier service
02:48 13-09-2010

Choose Wisely
I applied for a loan with AA and the service was quick and efficient. However, the cheque was sent by courier and they did not inform me of the costs. It took time for the cheque to clear so I was unsure as why it was not done via banks transfer. Also, when I repaid the loan early, I did not get a refund on the interest. My advice would be to make sure you ask them questions about ALL the charges.
Lukasz
Our review of AA Member Loan
Although the AA don't personally pay out the loan amounts (they are a brokerage for Bank of Ireland), their website and information offers the same feeling of security as their breakdown cover. There is lots of information about whether a loan is the right choice for you and they seem to be very conscious of lending responsibly. They clearly set out the criteria of the loan, explain why a customer may receive a certain decision and guide customers through the consequences of taking out a personal loan.
AA Personal Loans have mixed reviews online with some customers claiming to have great credit scores but still getting turned down. There are reports of the AA changing the initial quoted rate of interest after the application has been completed, however, this is to be expected as through gathering personal information they tailor their interest rate to each customer's individual circumstances. Reviews across the web are quite negative, but with the majority of feedback being from those that have been declined, it's not surprising.
One thing to note is that if you are an existing customer and wish to borrow more from AA Personal Loans, you will need to settle your existing debt with them and then reapply, which can be an inconvenience if you're not in the financial position to do so.
Overall verdict: AA Personal Loans seem to take a firm but fair approach. They only accept those with a perfect credit history, so if your credit file has had a couple of wobbles in the past then this is not the loan for you. If you're a current breakdown customer then AA Loans could be worth considering for convenience, but it's worth shopping around.
Highlights
Instant decision online
No arrangement or set up fee
Fixed monthly repayments
No fee for repaying your loan early
Minimum criteria
You must be aged between 21 and 70
No County Court Judgements (CCJs) or bankruptcy
You must have a UK based bank or building society account that can pay direct debits
You must have a regular income above £12,000 per year
You must have been a UK resident for at least 3 years
Fees
Maximum APR 17.9%
Arrangement fee: £0
Early repayment fee: £0
Late payment fee: £12
About AA Member Loan
Breakdown cover provider AA offer a broker service for personal loans up to £25,000 provided by the Bank of Ireland. Monthly repayments are fixed and loan lengths can range from one to seven years. There are no hidden arrangement charges or set up fees and the AA have a simple but quite lengthy online application process that gives an instant decision.
There are a few criteria that you will need to meet for an AA Personal Loan including being aged 21 or over, be a UK resident for at least three years and have a regular annual income of over £12,000. Approved applicants will be sent their paperwork to sign and send back and once this has been received by AA the loan should appear in your bank account within 2 working days.
The advertised representative APR offered by the AA is tailored to your personal circumstances and takes into account your credit information, your requested loan amount and the length of time you wish to borrow for so it may differ from the advertised rate.
Repayments are made monthly by Direct Debit and will be for a fixed amount throughout the duration.
Company information
Registration number: 7022885
Bow Bells House, 1 Bread Street, London, EC4M 9BE
FCA registration
Reference No: 512956
Trading names: Bank of Ireland
Place of business: Bow Bells House, 1 Bread Street, London EC4M 9BE
Data protection registration
Registration No: Z2076174
Data controller: Bank of Ireland (UK) PLC
Address: Bow Bells House, 1 Bread Street, London EC4M 9BE
Apply Now