AA Member Loan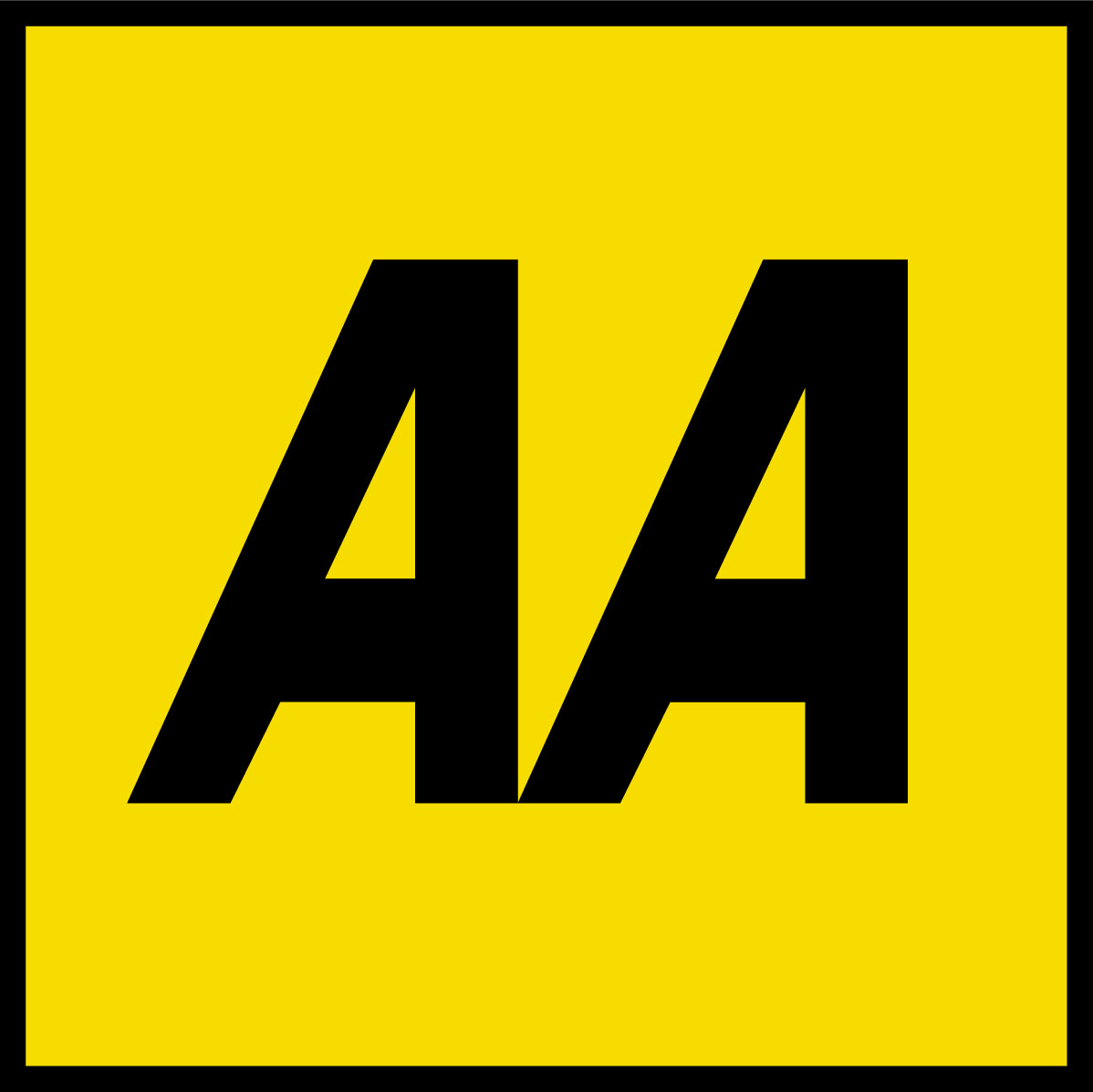 3.1% Representative
Will lend between: £1,000 - £25,000
Over: 12 - 84 Months
Representative example: If you borrow £4,000 over 36 months at a Representative rate of 8.9% APR and an annual interest rate of 8.9% (variable) you would pay 36 monthly repayments of £126.37. The total charge for credit will be £549.32 and the total amount payable will be £4,549.32.
Are you eligible for AA Member Loan?
Check your eligibility before you apply.
Quick 40 second form.
No impact on your credit file.
Free personalised eligibility score.
Check Eligibility
AA Member Loan customer reviews.
19 reviews
2.6 out of 5 stars
brilliant and quick
19:11 06-06-2019

Choose Wisely
Amazingly quick. Filled form in online. Got the same interest rate I was promised, i.e. 3.2% FIXED OVER 3 YEARS. No strings. Can repay early without penalty. Got accepted within 30 seconds. Credit checks etc all done in that time. Confirmation message. Money into bank within 2 days. Amazing. Recommended.
Dunc Smith
Poor service
09:12 04-08-2018

Choose Wisely
I called AA loans this morning and after 38 minutes got through to Hayley.. who didn't even apologise for the wait, which I would expect as standard practice from customer service! Poor service from there on in on the call. Won't use again.
Zoe Collett
So Quick
10:36 30-06-2018

Choose Wisely
Applied on Thursday, got accepted at a great rate. Received paperwork Saturday emailed contract back on Saturday. Money in my account on Tuesday. NO HASSLE
Craig
Great product
12:46 25-06-2018

Choose Wisely
Would recommend this product to anyone. Competitive APR. People should learn more about representative APR's instead of complaining that they got a offered a higher APR, APR is based on your credit rating. Useful that you can make extra payments or pay off the loan early with no charges.
David
Avoid if you can
09:07 22-06-2018

Choose Wisely
I applied for a loan online and was accepted with a much higher APR than advertised despite an excellent credit history,I had to wait about a month for the funds to reach my account, a while into the aggreement I paid off half the balance and was told it takes 2 months to change the direct debit amount (is this 1995 or something!) today on the 3rd month they took the same amount out of my account instead of the reduced amount, I had to call customer services who advised the team i need to speak to are not available and will call me back (lets see if this happens), so in all it took 3 months to change a simple direct debit and they still got that wrong, such a slow process. I wouldnt advise to use AA
Danielle Gilbert
great!!!
08:18 30-05-2018

Choose Wisely
Couldn't believe how quick the process was had a text message to say money would be in my account within 2 working days but it actually went in on that day, only negative is high interest rate but i have a low credit score so fair enough
marty
Not explained, rude customer services, very slow, lack of communication
09:55 25-05-2018

Choose Wisely
I was accepted for a loan on Tuesday, I digitally signed the loan agreement and was promptly sent an email saying I would receive the funds within 2 working days. We are now on the 3rd working day and I called the AA to see what the hold up was, I wasn't even asked for my name and the person on the phone told me it was with the underwriters and will take up to 7 working days with them and then a further 2 working days before the money would be in my account. Nowhere on their website, FAQ's or email correspondence does it mention this timeframe. I am a very disappointed customer and I am now unable to pick up my new car, I have to rearrange my insurance which will incur fees. All I needed was a simple email explaining the process and it would have diffused the situation but currently I have no idea if I'm even going to have the money by the end of next week.
Daniel Hyatt
Not good enough
10:04 21-03-2018

Choose Wisely
Application process clear and easy enough but! Once you receive email stating all done and money should be in your account in less than 2 days nothing happens. If your in a rush don't bother as won't be completed in time stated. When you call customer service they have no information for you apart from it could be 5 days if you are successful! The email had said I Was!! Why is it now 5 days? That's how long it takes. Then why say 2 days? If you then try an cancel and go to a more able organisation they say you cannot as the money should be with you "at some point" take some advice don't bother. By the way I have a full time job and experian rating of 988 so not exactly bad credit applicant. Service is useless and can actually tell you when money will arrive........ If it does. Yours hopefully never using aa again.
Niall Hawkins
Okay....
15:58 09-03-2018

Choose Wisely
Went through the whole procedure of the application thinking I was getting a rate of 3% but then once I made the application the rate jumped up to 9.4% which is a massive increase. I called the call centre to ask why and the person I spoke to was very helpful and friendly and informed me that because they are not a bank then it's only an APR - R standing for representative so not a final rate until the credit search is complete. Wish I had known that before I had allowed a credit search. Ended up rejecting it and getting a much better rate of 3.9% from my bank. Just be aware of this maybe.
Jamie
Great loans
11:08 26-07-2017

Choose Wisely
Having read some of the reviews I have to disagree ! You can manage your loan online making extra payments if you want whenever or just keep track of the balance . Also I have 2 loans at same time without clearing first loan both taken out online , the decisions takes minutes & loan paid directly to my bank account within days , much cheaper than bank loan or hire purchase ! Don't hesitate if you need a loan give AA a call or online ! Recommended
Gary K
Our review of AA Member Loan
Although the AA don't personally pay out the loan amounts (they are a brokerage for Bank of Ireland), their website and information offers the same feeling of security as their breakdown cover. There is lots of information about whether a loan is the right choice for you and they seem to be very conscious of lending responsibly. They clearly set out the criteria of the loan, explain why a customer may receive a certain decision and guide customers through the consequences of taking out a personal loan.
AA Personal Loans have mixed reviews online with some customers claiming to have great credit scores but still getting turned down. There are reports of the AA changing the initial quoted rate of interest after the application has been completed, however, this is to be expected as through gathering personal information they tailor their interest rate to each customer's individual circumstances. Reviews across the web are quite negative, but with the majority of feedback being from those that have been declined, it's not surprising.
One thing to note is that if you are an existing customer and wish to borrow more from AA Personal Loans, you will need to settle your existing debt with them and then reapply, which can be an inconvenience if you're not in the financial position to do so.
Overall verdict: AA Personal Loans seem to take a firm but fair approach. They only accept those with a perfect credit history, so if your credit file has had a couple of wobbles in the past then this is not the loan for you. If you're a current breakdown customer then AA Loans could be worth considering for convenience, but it's worth shopping around.
Highlights
Instant decision online
No arrangement or set up fee
Fixed monthly repayments
No fee for repaying your loan early
Minimum criteria
You must be aged between 21 and 70
No County Court Judgements (CCJs) or bankruptcy
You must have a UK based bank or building society account that can pay direct debits
You must have a regular income above £12,000 per year
You must have been a UK resident for at least 3 years
Fees
Maximum APR 17.9%
Arrangement fee: £0
Early repayment fee: £0
Late payment fee: £12
About AA Member Loan
Breakdown cover provider AA offer a broker service for personal loans up to £25,000 provided by the Bank of Ireland. Monthly repayments are fixed and loan lengths can range from one to seven years. There are no hidden arrangement charges or set up fees and the AA have a simple but quite lengthy online application process that gives an instant decision.
There are a few criteria that you will need to meet for an AA Personal Loan including being aged 21 or over, be a UK resident for at least three years and have a regular annual income of over £12,000. Approved applicants will be sent their paperwork to sign and send back and once this has been received by AA the loan should appear in your bank account within 2 working days.
The advertised representative APR offered by the AA is tailored to your personal circumstances and takes into account your credit information, your requested loan amount and the length of time you wish to borrow for so it may differ from the advertised rate.
Repayments are made monthly by Direct Debit and will be for a fixed amount throughout the duration.
Company information
Registration number: 7022885
Bow Bells House, 1 Bread Street, London, EC4M 9BE
FCA registration
Reference No: 512956
Trading names: Bank of Ireland
Place of business: Bow Bells House, 1 Bread Street, London EC4M 9BE
Data protection registration
Registration No: Z2076174
Data controller: Bank of Ireland (UK) PLC
Address: Bow Bells House, 1 Bread Street, London EC4M 9BE
Apply Now