APR:
38.7% Representative
Loan amount:
£2,000 - £15,000
Repayment duration:
24 - 72 Months
Representative Example: If you borrow £5,000.00 over 48 months at a Representative rate of 38.7% APR (variable) and an annual interest rate of 18.58% (fixed) and a £375 arrangement fee, you would pay 60 monthly instalments of £181.57. The total charge for credit will be £3715.24 and the total amount payable will be £8,715.24.
Contact 1st Stop Personal Loans
People who viewed 1st Stop Personal Loans also viewed:
Easy but expensive
12:21 19-01-2014

via Choose Wisely
Sharon
Have nothing to do with this company!
06:07 20-11-2012

via Choose Wisely
I applied for a loan and got past to another loan company which wanted £49 for the application. I decided not to go further wwith the application and email them to confirm that I wanted nothing more to do with either company. Not impressed. Checked my account today and strange amounts all under 10p have left my account over two days. I'll be contacting my bank and the police.!
Sharon
Same old rubbish
11:42 29-06-2012

via Choose Wisely
Passed all the stages of the checks, they rang my work place and confirmed I work there etc etc and then right at the end I was declined because I didn't pass the credit check. The reason I applied here in the first place because it is a company that accepts bad credit??? So thanks for wasting my time!!!
Alan
Very expensive, not worth it in the long run
15:05 27-02-2012

via Choose Wisely
If you miss a payment these people will hound you day and night on every number they have for you. Please remember that. Also if you plan to extend it becomes really, really expensive. One of the highest interest loans of them all so really think hard about this and if you do take it - pay them back at first attempt, otherwise you are just an idiot!
Bill
dont touch this company
03:58 21-02-2012

via Choose Wisely
do not touch this company .iff you miss a payment they hound you and harrass you at work and at home.they are unreasonable when trying to make an arrangement to pay money back..GO ELSEWHERE .DO NOT TOUCH THIS COMPANY
jane
Not the chepest
12:37 09-01-2012

via Choose Wisely
I have used this company for a couple of months, the charge £45 per £100 if your rolling over as the charge is £35 plus £10 roll-over fee there are much cheaper ones out there if you can get them. Also charge £20 to get speedy payment which could potentially be £200 if you take it over 2 months.But in saying that, they are quick, answer your emails quick and off great customer service on the phone. its up to you.
Annon
AVOID
05:53 31-10-2011

via Choose Wisely
avoid like the plague, ruthless and aggressive...........threatening e-mails, prob no differnt from majority, fine when you are oaying extortionate rates but miss and all hell will break loose, about to report for breach of data protection!!
JOHN
Great service
07:15 21-07-2011

via Choose Wisely
Easy to use online service, staight forward, plus I got my loan the same day! Will definately recommend.
Jack
Bad Broker
17:26 15-07-2011

via Choose Wisely
Was passed onto another lender who said they "had" a loan for me which was nothing like what i applied for. Also it'd cost me £49 to get it.
Karl
Bec
06:44 27-01-2011

via Choose Wisely
I find this compay very rewarding and meet's my need's
Rebecca
Our review of 1st Stop Personal Loans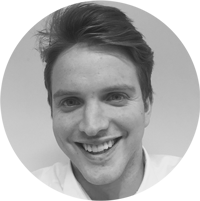 Highlights
You may not need to provide any documents, they will inform you when they receive your application
Homeowners and tenants can apply
For residents living in England, Scotland and Wales
Minimum criteria
You must have a UK bank account that your wages get paid into
You must have been a UK resident for 3 years or longer
You must be 21 years of age or older to apply
You must have been employed for a minimum of 6 months
Fees
Maximum APR 38.7%
Arrangement fee: £375
Early repayment fee: £0
Late payment fee: £0
About 1st Stop Personal Loans
1st Stop Personal Loans offer loans between £2,000 and £15,000 over periods of 24-72 months.
There is an arangement fee of £375 applicable when you take our a loan with 1st Stop Personal Loans.