1st Stop Personal Loans
APR:

18.2% Representative
Loan amount:

£2,000 - £15,000
Repayment duration:

24 - 72 Months
Will this lender accept me?
Visit lender's site
Representative Example: If you borrow £5,000 over 60 months at a Representative rate of 18.2% APR and an annual interest rate of 8.00% (fixed), you would pay 60 monthly instalments of £153.47. The total charge for credit will be £2,135.20 and the total amount payable will be £7,135.20.
Contact 1st Stop Personal Loans
People who viewed 1st Stop Personal Loans also viewed:
We don't have any reviews for 1st Stop Personal Loans
Our review of 1st Stop Personal Loans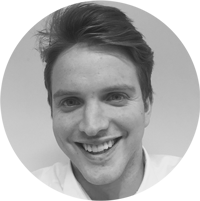 Highlights
You may not need to provide any documents, they will inform you when they receive your application
Homeowners and tenants can apply
For residents living in England, Scotland and Wales
Minimum criteria
You must have a UK bank account that your wages get paid into
You must have been a UK resident for 3 years or longer
You must be 21 years of age or older to apply
You must have been employed for a minimum of 6 months
Fees
Maximum APR 18.2%
Arrangement fee: £375
Early repayment fee: £0
Late payment fee: £0
About 1st Stop Personal Loans
1st Stop Personal Loans offer loans between £2,000 and £15,000 over periods of 24-72 months.
There is an arangement fee of £375 applicable when you take out a loan with 1st Stop Personal Loans.