RateSetter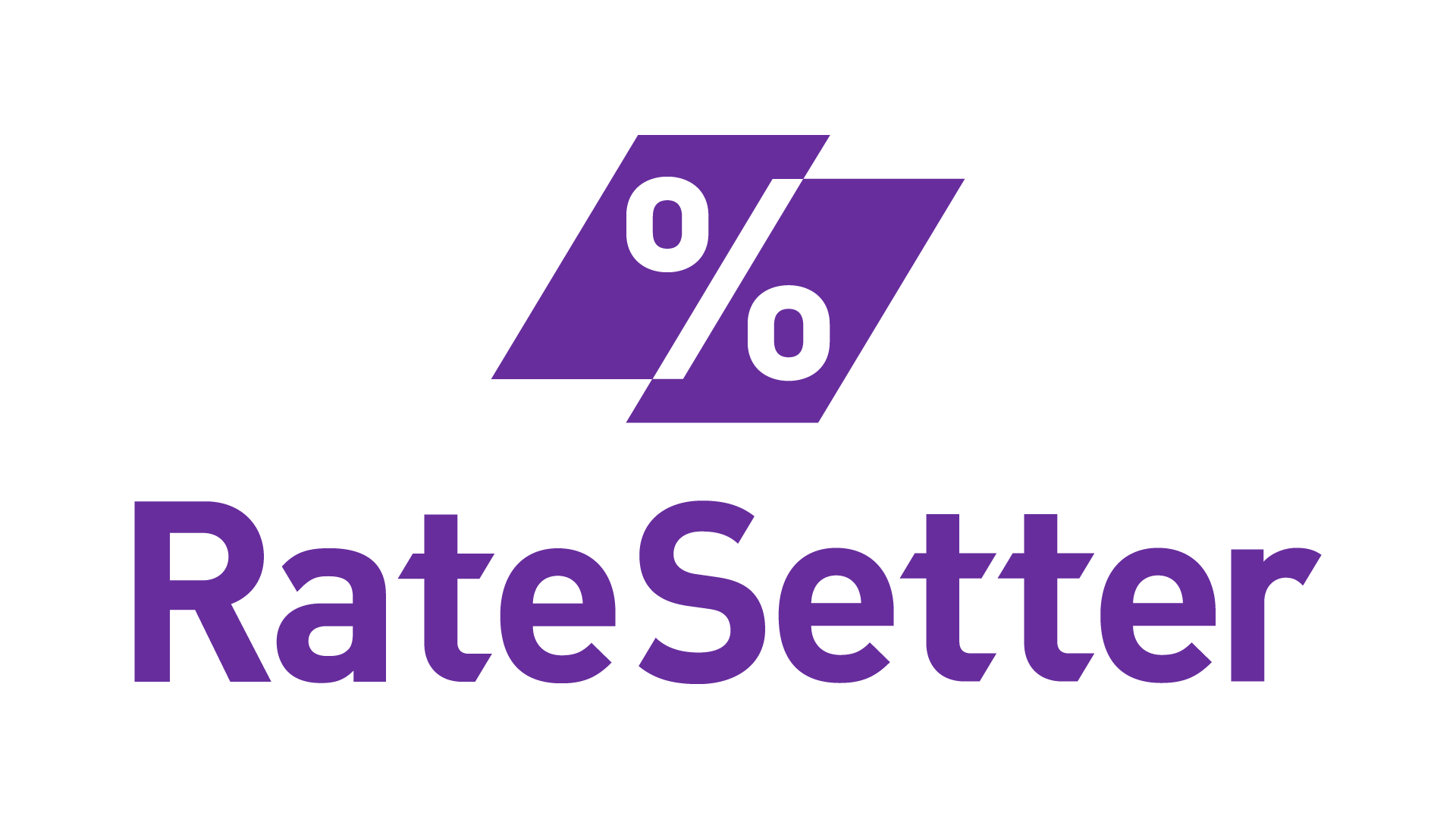 3.9% Representative
Will lend between: £1,000 - £35,000
Over: 12 - 60 Months
Representative example: 3.9% APR Representative (fixed). Based on an assumed loan amount of £5,000 over 1 year at an interest rate of 3.9% p.a. (fixed). Monthly repayment £432.92. Total amount payable £5,195.
Are you eligible for RateSetter?
Check your eligibility before you apply.
Quick 40 second form.
No impact on your credit file.
Free personalised eligibility score.
Check Eligibility
RateSetter customer reviews.
6921 reviews
4.9 out of 5 stars
fast fair
14:36 22-01-2014

Choose Wisely
I have a credit card with my bank with an unused 4.5k limit, a car on finance with no missed payments a mortgage with 40 equity and an unused £1500 overdraft facility yet i still couldn't get a bank loan with them, rate setter took less than 24 hours to source me a 7k loan and i had the funds the very next day very straight forward, pay more pay, less pay lump sum, pay off early with no extra hidden charges low 6% interest.... win win situation.
christopher thornthwaite
Ok
05:10 10-06-2018

Smart Money People
Good experience for lending, however amount offered wasn't as high as I'd hoped.
Hitesh
Fast, fair and forthright
16:57 22-06-2013

Choose Wisely
Despite having an above average credit score I struggled to borrow money because I foolishly have no unsecured debt! RateSetter came to my rescue and lent me 3,000 for a new car. Not only that but it was significantly cheaper than my bank of some 20 years. It was easy and fast and the representative who called me up was from a UK call centre. Highly recommended.
Peter Nixon
Secured a large loan when my bank couldn't
05:10 06-06-2018

Smart Money People
RateSetter gave us a loan for our wedding when my bank had turned me down. The terms and conditions where simple to understand too.
david b
Super Easy
15:52 24-09-2012

Choose Wisely
Found them on Money Supermarket, took 1/2 working day to respond and money was in account the next day. When i called them to confirm i went straight through to a real person, no selecting numbers etc. Most brilliant I'd say.
Kate
Oh so easy
05:10 02-06-2018

Smart Money People
Excellent rates and easy to repay quicker.
J
Very good, indeed
11:54 01-08-2012

Choose Wisely
I applied for a £12k personal loan with Ratesettler and it took less than 48 hours for the money to be in my account. Borrowing from a bank would have taken me at least three time the amount and a good deal of useless calls and correspondence exchanges. The fact that the interest generated does not go to a bank but to savers is a benefit. I recommend the service without reserve. Alex
Alexander
Awesome loan product
05:10 14-05-2018

Smart Money People
Fast, easy online loan product. Highly recommended.
Ryan
Best Lender by far
20:02 22-06-2012

Choose Wisely
Got turned down despite good credit history by tesco, tried ratesetter as it doesn't impact my credit score and got accepted the day after (Thurs) money arrived Friday.Amazing service
Cassie
Simple and Quick Process
05:10 10-05-2018

Smart Money People
It was really simple and easy to receive my loan. I was able to change the date of my repayments and I got the representative rate.
Steve
Our review of RateSetter
RateSetter offers peer to peer lending and matches borrowers to investors based on the amount they are looking to borrow, their personal circumstances and the rate of interest they are able to pay back. To apply with RateSetter, you will need to have a good credit history – this is checked during the application process and will go towards deciding the interest rate and amount you are able to borrow. Ratesetter do charge both administration and credit rate fees but you are not charged for these upfront, instead, they are spread over the course of your loan term and included in your monthly repayments.
RateSetter have done a great job so far and at the time of writing have earned a score of 9.8 out of 10 on TrustPilot. Customers appreciate the hassle free nature of the application, the speed of payout, affordability of the monthly repayments and no penalties for settling the loan early. On Choose Wisely their score is a whopping 4.9 out of 5, again highlighting the positive experience that customers have had.
Overall verdict: If you have good credit and don't mind that your loan comes from an investor rather than a bank, then RateSetter could well be a good option for you. Their competitive interest rates and positive reviews across the board suggest that this peer to peer lender have their process sorted. RateSetter could be slightly more expensive compared to other good credit lenders but the positive reviews prove it's worth it.
Highlights
Peer-to-peer style of lending
Soft credit check that doesn't leave footprint
Loan could be in your account within 24 hours
No fees for overpayments or early settlements
Minimum criteria
You must be over 21
You will need to have a UK bank or building society account
You must have been a UK resident for over 3 years
You must have a regular income
You must have good credit history
Fees
Maximum APR 29.9%
Arrangement fee: £5
Early repayment fee: £0
Late payment fee: £10
RateSetter Customer Question & Answers
Total question and answers: 4
Question:
Recently I applied for a personal loan but I cannot find on my rate setter account to transfer the money onto my bank account. I tried for two days to get in contact with the company and no signs at all. How is this possible? I mean I've waited between 7 calls on the average of 5min to 12min in one day!
Answer:
Hi Daniel, my sincere apologies that you've experienced unsatisfactory service. I'm afraid that without more personal info regarding your application I won't be able to give a tailored response to your query. Whether you complete a Quote or an Application with us you will be informed of the status after filling in the form. If this is not the case then I would recommend you email our Customer Service team at
[email protected]
and give them your details asking for a status update and informing them that you did not receive any updates. Kind regards,
Answered in an hour by Otis
Question:
As the money come from an investor what does that mean does that mean they can ask for the money whenever they want as in I hve to pay them all the money when they ask ?
Answer:
Hi Amy, your loan will only ever be paid back in equal monthly installments, regardless of whether an investor decides to withdraw their money. Thanks!
Answered in 9 minutes by Otis
Question:
if a 7k loan is applied for but they advised it would cost 9k would the interest reduce as you pay off early
Answer:
Hi, yes you would pay less if you chose to pay the loan off early. E.g. if you chose to pay a loan off 10 months early then you wouldn't be charged any interest on the outstanding 10 months.
Answered in 3 hours by Otis
Question:
Hi, are your personsl loans unsecured loans? ie, not secured against the borrowers property? Thanks
Answer:
Hi Ken, Thanks for your question. Yes, all our personal loans are unsecured. Kind regards,
Answered in 17 hours by Otis
About RateSetter
RateSetter are a peer-to-peer lender that offer borrowers loans between £500 and £35,000 to pay back over a loan term of one to five years and their representative APR is between 6.7% and 29.9% depending on personal information. Unlike most other lenders, RateSetter isn't financed by a bank or financial institution, instead investors provide the money that customers borrow and they then receive interest on their investment. When applying for a loan with RateSetter there is an administration and Credit Rate fee, these depend on how much you are looking to borrow, your credit file and the loan term. These fees are not charged upfront, instead they are added to the monthly repayments.
The entire application process takes place online and the initial quote takes under 10 minutes. Once the credit check has taken place you'll be provided with the amount you are able to borrow and the interest rate which only takes one day, RateSetter will then match you to your investor and the funds will be available to you the day after you have been matched.
Their online management system allows customers to make additional payments, increase the monthly instalments or settle the loan early – there are no charges for any of these.
Company information
Registration number: 7075792
6th Floor 55 Bishopsgate, London, EC2N 3AS
FCA registration
Reference No: 633741
Trading names: RateSetter, www.ratesetter.com, www.retailmoneymarket.com
Place of business: 6th Floor, 55 Bishopsgate, London, EC2N 3AS
Data protection registration
Registration No: Z2083390
Data controller: Retail Money Market Limited
Address: 6th Floor, 55 Bishopsgate, London, EC2N 3AS
Apply Now