Post Office Loan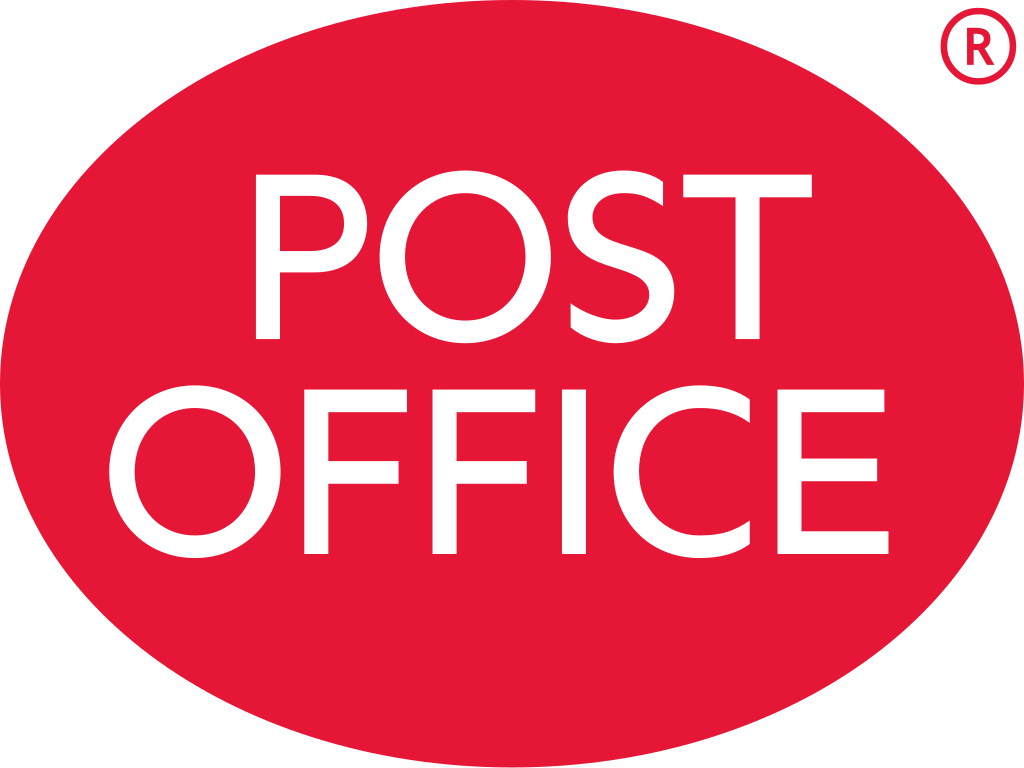 3.2% Representative
Will lend between: £1,000 - £25,000
Over: 12 - 84 Months
Representative example: If you borrow £10,000 over 60 months at a Representative rate of 3.2% APR and an annual interest rate of 3.2% (fixed), you would pay 60 monthly installments of £180.37 The total charge for credit will be £822.20 and the total amount payable will be £10,822.20.
If you work at Post Office Loan
Are you eligible for Post Office Loan?
Check your eligibility before you apply.
Quick 40 second form.
No impact on your credit file.
Free personalised eligibility score.
Check Eligibility
Post Office Loan customer reviews.
19 reviews
2.2 out of 5 stars
mixed messages
12:18 26-04-2019

Choose Wisely
The loan was originally quoted a much lower APR although cant be helped most of the time, it should be clearer to help others in future. The loan was paid in on time and generally had no issues up until the end. I repaid my loan early and was told to keep my direct debit open (I wish id cancelled). A further payment got taken from my account, and it took 4 phone calls to get it back. The first call was useless. The second call was to a woman who was rude and lied - she said "well I have until after the bank holiday to process the payment - on Tuesday at the latest" - which was unbelievable in itself... then to top it off, she didn't start the process until the day after. I have since rang up twice today (after the first call I was cut off) and was told the money would be in my account by next weds and the process started last weds. and the second call says the money should now be in my account and I should check with my bank! which I have and its not..... I'm still waiting on the refund of over a weeks wages. Also, The loans could be better managed if accessed online.
sheward
Confusing but works
17:19 04-07-2018

Choose Wisely
Getting a loan was odd. Applied online and was sent a mail application which took a couple weeks. Once I sent this off I was accepted in a couple days and the money was transferred to my account. I make payments every month by direct debit but have never been able to find a way to log in and view the outstanding loan or make additional payments. This is confusing but as I said I got the loan and the money was transferred without issue so can't complain.
Tom Monks
Good competitive product
13:55 16-06-2018

Choose Wisely
I applied for a large loan over a long period that got accepted straight away, received money 4 days after as they needed further checks. After which got a text saying I have been accepted and revived the funds. I must say that I do have a credit score of 999 out of 999 for many good deals you need a good score for the competitive loans like P.O. 3.1% offer.
Joe bogballe
Took 15 days to get the loan
22:16 13-12-2017

Choose Wisely
Title says it all. Took an age to get the loan - 15 days following acceptance I received the money Very poor customer service. Behind the times. Look elsewhere if you need the cash quickly.
calum
On line savings acct
09:46 21-03-2013

Choose Wisely
I've just managed to finally get my savings out of the Post Office on line savings account. Absolute rubbish organisation, everything takes between 3/5 working days to transfer money, dealing with staff abroad, couldn't understand them . They maintained that I had requested on 4 occasions that I had requested money be transferred from my bank account to their account, rubbish. I would advice anyone to think again if thinking of investing in this disorganisation.
ROBERT
load of rubbish
19:49 27-02-2012

Choose Wisely
dont even waist your time filling out online forms load of rubbish
lee
Don't touch them - awful!
11:25 20-01-2012

Choose Wisely
I wish I had read these reviews before I applied! I applied for a small loan & I too have a perfect credit history. After not hearing anything for a week I telephoned & was told that my loan had been declined. The lady on the phone couldnt tell me why.What a dreadful service. I indicated on the form that I wished to be contacted by email but had absolutely nothing. I suggest you try someone more reliable!
Patricia
Terrible
10:40 05-01-2012

Choose Wisely
Had no response after 2 weeks so u phoned to check on the progress only to be told I'd been refused. Not Helpfull at all, there is no contact to let you know of the progress of the application. Don't waste your time with the post office.
Turner
very good review
01:04 06-10-2011

Choose Wisely
very good
Georgina
wish id read this before
08:01 21-09-2011

Choose Wisely
Im still waiting. This is for surgery and at this rate I am going to have to cancell. Thought the post office was good. You live and learn.
Julieanne Longley
Our review of Post Office Loan
Post Office are a brand which hardly need an introduction in the UK, but not everyone will be aware of their personal finance products. The Post Office itself has been operating for over 370 years, but their banking division is a more recent addition, with an impressive 3 million customers in the UK. This review is about their personal loan product, which has a low rate, similar to the high street banks.
With such a low APR for some of their loans, you can expect this product to be aimed at people who have a good credit history. It's worth looking elsewhere if you have any problems with your credit file, especially CCJs or bankruptcies. If accepted, you could borrow between £7500 and £25000 from the Post Office, for one to seven years. There are varying APR rates for different loan amounts, which you'll need to make sure you're aware of before applying. The money should be in your account within two working days, with no charges for overpaying on your repayments and no arrangement fees. You won't be able to take a payment holiday with this loan, but you can change the payment date once each year. However, any personal loan is an important commitment and it's crucial to know whether or not you can make the repayments before taking on a loan on this scale.
For such a well-known organisation, there are surprisingly few recent customer reviews of the Post Office's personal loan. The general opinion from a few years back was that customers were annoyed at a lack of notification when they were declined. The Post Office personal loan is actually provided by the Bank of Ireland, which has a mix of very positive and very negative reviews online.
My Verdict: The Post Office has set itself up as a competitor to high street banks with this good value personal loan. However, it's a 'no frills' product and it's hard to tell what recent customers think of their experience. A personal loan of this size is a big commitment and it's worth checking that you will be able to afford all the repayments before you apply.
Highlights
Instant decision
Can have payment breaks of up to 2 months per year, subject to certain conditions
Minimum criteria
You must be 21 years of age or older to apply
You cannot have any CCJ's registered against you
You must be earning a minimum of £12,000 per year
Post Office Money® Personal Loans are provided by Bank of Ireland (UK). Post Office Limited is a credit broker and not a lender
You must have been a UK resident for three years or longer
Fees
Maximum APR 16.9%
Arrangement fee: £0
Early repayment fee: £0
Late payment fee: £0
About Post Office Loan
Post Office offer personal loans between £1,000 and £25,000. The interest rate on their unsecured loans is reasonable, compared to other high street lenders, which you can have over 7 years. Bear in mind that Post Office can only lend up to 75% of your total annual income. Their loans are "front-loaded" which either means the payments are bigger at the beginning of the loan period, or the interest is a larger percentage of each payment at the beginning, even though the payments are equal. If you wish to pay off a "front-loaded" loan early, it may end up costing you a lot more. They will make their decision within 4 working days.
Company information
Registration number: 2154540
Finsbury Dials, 20 Finsbury Street, London, EC2Y 9AQ
FCA registration
Reference No: 409080
Trading names: Post Office Limited, Post Office Money
Place of business: Finsbury Dials, 20 Finsbury Street, London EC2Y 9AQ
Data protection registration
Registration No: Z4866081
Data controller: POST OFFICE LTD
Address: Finsbury Dials, 20 Finsbury Street, London EC2Y 9AQ
Apply Now