Lloyds Bank Loans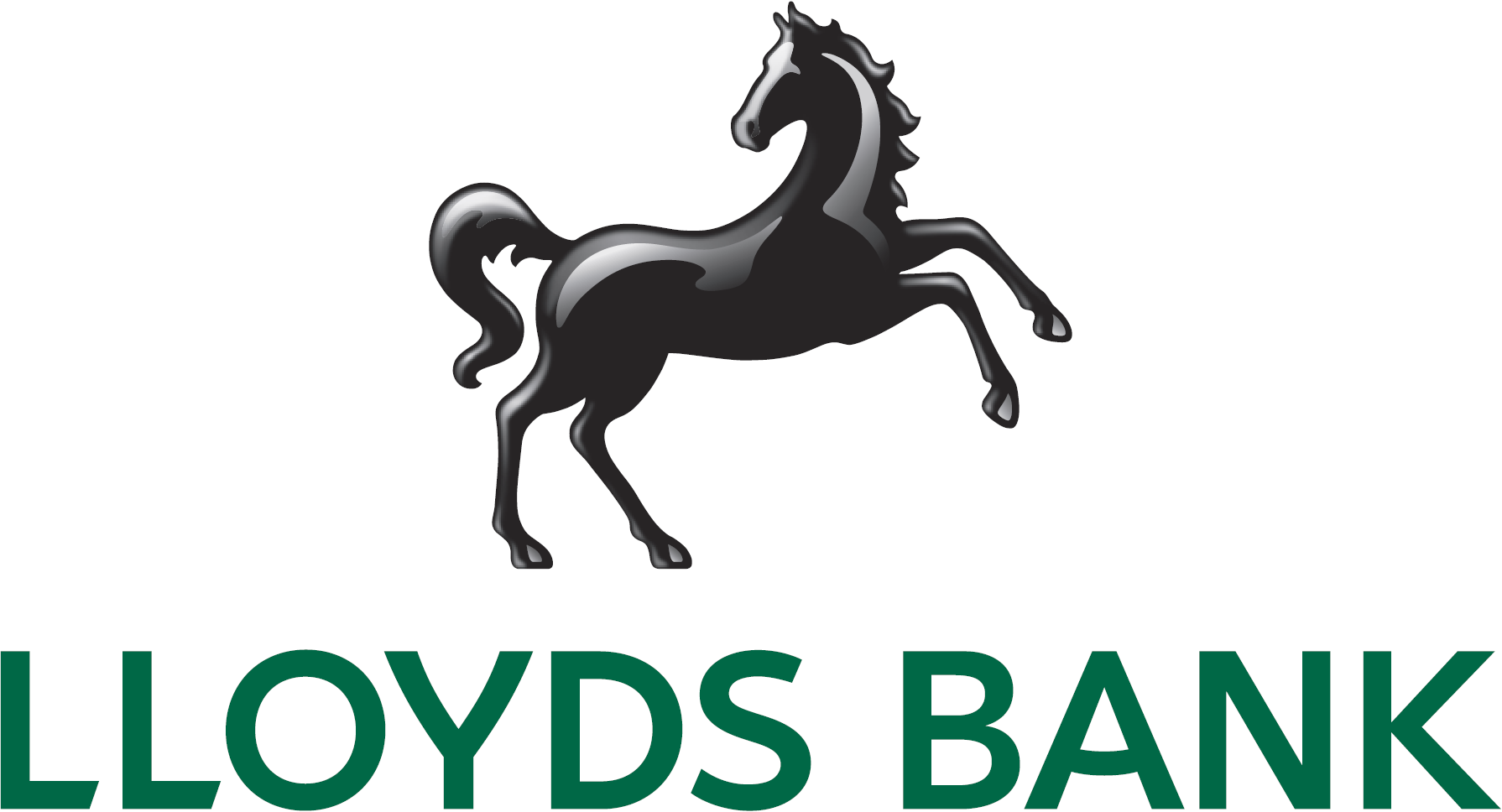 3.9% Representative
Will lend between: £1,000 - £50,000
Over: 12 - 60 Months
Representative example: You could borrow £10,000 over 48 months with 48 monthly repayments of £225.04. Total amount repayable will be £10,801.92. Representative 3.9% APR, annual interest rate (fixed) 3.83%.
Contact Lloyds Bank Loans
Are you eligible for Lloyds Bank Loans?
Check your eligibility before you apply.
Quick 40 second form.
No impact on your credit file.
Free personalised eligibility score.
Check Eligibility
Lloyds Bank Loans customer reviews.
290 reviews
1.8 out of 5 stars
lloyds/tsb holiday repayment
12:24 12-07-2013

Choose Wisely
tried to use 1 of my holiday repayment months on a loan i took out with Lloyds/Tsb.(id just been made redundant from work after company going into insolvencey,so i wont be getting any money for a month or 2 from what im told, till things are sorted out.)the person on the phone asked me what reason i was asking for the months holiday i explained why,and said it would give me some time to sort another job out ect:. with out the worry of the money being in my account.she said ill transfere u to another department because they might be able to give you the 2 month holiday,*i thought thats even better*so i said ok.(HOW WRONG COULD I HAVE BEEN!)To cut the rest short i ended up being told i cant now have the holiday period at all because of my new financial position basicly. (also my account now is in almost lock down)when Lloyds/tsb asked me about taking out this loan from them ,THEY SOLD me the lines" it comes with free holiday months ,so if,going on holiday,or decorating the home,a wedding or just short of money 1 month, ect: you ll have peace of mind knowing u dont have to worry about the loan repayment.so id just like to say "thanks a bunch" to all those Lloyds/tsb workers and their advertisers who mis sold me yet! another great failed product...!if there was an option for zero stars in ratings id give lloyds/tsb that because thats what it feels they gave me..
NotHappy
DO NOT TRUST THIS BANK!
04:42 28-03-2013

Choose Wisely
lloyds tsb this people take your money with out thinking twice about people, they do not have any consideration to their clients whatsoever ....simply awful awful awful...try other places my advice, I had too many bad experiences with them but finally I moved on.
Adone
Do NOT borrow money from this bank!!
04:36 28-03-2013

Choose Wisely
I have been with this bank for 6 years , and I normally go to their branch to put money in and out , anyway in July 2012 just like any other time I went in to slough trading estate branch and they told me I can borrow some money , so I said ok sure , as i wanted to buy a new car so I asked what are the best deals you have? she told me that i can borrow 7500 monthly payment of 270 something fro 60 month and i knew i could pay back the amount by dec so she said i have to borrowed for atleast 6 month , so i asked if i pay of by jan how much interest will i be paying AS I DONT KNOW AND I DONT GET BANK STAFF APR OR WHATEVER PERCENTAGE THEY TELL ME , i am not english and i dont get things like bank money interest , thats why I asked straight forward how much money i pay by January so she told me 260 pound so i thought why not . I end up paying just over 1000 pound in 6 month I hate them and I have already made my brother and 6 more kurdish people cancel with them... I dont have any respect for banks like that. lloyds TSB are the biggest ripe off ever.. dont go there , and if you dont take my advice make sure you read the small print .. Lloyds what a wast of rubbish they r , useless , and I hope other people who bad experiences do tell and help other people out there who like me does not know how apr and interest works , like many old people in the uk dont know how they work .dear Lloyds TSB I hope one day your branches close down and people realise what you guys really are
kamaren
lloyds are useless
16:09 10-02-2012

Choose Wisely
Tried to get a £3000.00 loan today. i was accepted by other banks who i dont even bank with but when i called my own bank, they said they could not brrow me the cash. What a rubbish bank ! will be cancelling my accounts now and will urge my friends and family to do the same. llyods, why have a horse as ur logo. you should change it to a donkey instead.
chris p
Made a bad situation worse
15:54 02-01-2012

Choose Wisely
After banking with them for over 30 years i knew they had lost the customer relationship and now i was just another bod to extract more money out of and they certainly did that!! I was in debt (my fault - not theres). So i went to see them to help me out as i had hidden my head in the sand for too long and i could see it was getting worse.Ended up being TOLD i had to remortgage my house to the C&G who do their mortgages or else they couldnt help me. So like a fool i signed away for a new mortgage that was meant to free me of debt but in paying off my loan and debts i ended up in a situation where i couldnt afford the mortgage repayments as way too high. I did ask could i have a loan instead and told no because my credit rating was poor the only way was to remortgage.So for 2 years now ive only been paying the interest on the mortgage as i had to change it as couldnt afford it. Can't change mortgages because the small print revelas they will fine me MASSIVELY if i change lenders for up to 7 years.In short - don't get a loan with them and certainly do not go to them for advice to get out of debt or they'll just rail road you into a mortgage deal you cant afford.
Mr Gulliable
Terrible bank
05:08 05-12-2011

Choose Wisely
I have found that this bank will rip you off and charge you the earth in any way that they can. I am discusted with TSB.
Andrew
excellent
14:51 23-09-2011

Choose Wisely
excellent service i have ever exprienced.
mehdi
BORROWER BEWARE!!!
11:35 12-09-2011

Choose Wisely
I have been TSB customer at the same branch for over 25 years and always had a good relationship with my bank. I made an appointment to enquire about a £5,000 loan to purchase a caravan, to be paid back over 2 years. The offer made was for me to borrow £5,000 and pay back £6,300 nearly 20% APR. I refused . A couple of days later whilst on TSB internet banking, out of curiosity I clicked on the loan icon and was amazed to find that at the click of the mouse I could have, in my account ,£5,000 to be paid back over 2 years and pay back a total of £5,490.48, at 9.5%. I felt as if the bank had attempted to rip me off, by not offering me their best deal. I had always thought that branch interviews were the best way to get the best out of your bank. The trust is gone. But on a brighter note I have my caravan!!!!!
SHARON
I'm ditching Lloyds after 20 years
00:20 25-08-2011

Choose Wisely
While the online application and speed at which you get your money cannot be faulted, they really have the most uncompetitive rates on the market. I have been a customer for 20 years, never missed a payment on anything, never overdrawn at the end of the month and have the highest credit score possible. Yet when I went to them to ask for a better deal as another lender was offering me an APR of 5% less than what I am paying, they wouldn't come anywhere near to matching it. Adios Lloyds.
Anne
Tried to pull the wool over my eyes
12:10 04-08-2011

Choose Wisely
I've been trying to get a loan for a car for about 2 years, My bank phoned me up and made an appointment for me to see them about some account changes. The man that deals with me is quite young, and I felt a little at ease as I'm a young girl and he was really laid back. He said that if I wanted a loan I could have it, I jumped at the chance. He asked me how much I wanted which was just £4,000 and I said I wanted the repayments to be made over a period of 4 years. He then said that it would be a lot easier to up my loan to £5,000 as the car I was using the loan for wasn't brand new and if any repairs or problems arose then that extra grand would come in handy. He then calculated the rate and told me how much I'd be paying a month, it was a really low amount and I immediately signed on the doted line. When my documents arrived through the door, I learned that my loan was not for 4 years like I had asked but for 5years.. with a seriously high APR paying over £2500 interest back to my bank. Safe to say I was within my 14 days cancellation period and I hadn't touched my loan. I booked an appointment with my adviser and cancelled the loan straight away. The laid back - nice man was no longer friendly and I found I had a frosty response. Where I was told that i'd be lucky to find a loan else where as my credit rating was so low and that my bank was doing me a favor. I was then told on cancellation that I had to pay a fee of £20 because of the amount of days the money had been sitting in my account. But it doesn't say anything about a "fee" on your documents. And as for my loan ;-) I went on a comparison site where I'm now paying £600 interest for over 3years, much less than I first expected to pay and a relatively low amount being taken back each month. Thank you lloyds bank, but in future no thanks!
Jenny
Our review of Lloyds Bank Loans
Lloyds Bank are one of the most well-known banks in the market. Their flexible personal loan, is available at a representative APR of 3.9% and customers are able to borrow between £1,000 and £50,000 over one to seven years.
The online quote is personalised and doesn't leave a footprint on your credit history and if you're successful then funds can be in your account almost instantly. You will need to have a Lloyds current account and have held this for three months to apply, as well as good credit history. If you think there is something on your file that may mean you're declined, then look for alternatives as you don't want to harm your credit further.
If you have internet banking, you have much more flexibility with your Lloyds Bank loan. You're able to view your payments history, make early repayments and see how long you have left on your loan term. Customers are also able to request repayment holidays of one month, however this does mean that in the long run you will be charged more interest and the original loan term can be extended.
Looking at TrustPilot I can see that Lloyds have a 'bad' rating and only a score of 2.2 out of 10. Scrolling through the reviews on there I can see that these are for the bank in general rather than loans specifically. On Choose Wisely there are mixed reviews – some customers seem to have had bad experiences, whilst others praise Lloyds Bank's customer service, quick application process and ability to take repayment holidays.
Overall verdict: Lloyds Bank offer flexible loans at a reasonable representative APR, free early repayment and payment holidays. They seem to try to make their customers' lives easier, however there are reports of poor service when trying to deal with bigger banks. If you have good credit and have a had a positive experience with Lloyds in the past then it could be worth looking at them as an option, if you don't already bank with them then it may be worth shopping around.
Highlights
Free personalised quote leaves no credit footprint
0.5% discount applied for Club Lloyds customers
Repayment holidays available
Flexible repayment options
Minimum criteria
Must have had a Lloyds Bank current account for at least 3 months
You must be over 18
You must be a UK resident
You will need to have good credit
Fees
Maximum APR 27.7%
Arrangement fee: £0
Early repayment fee: £0
Late payment fee: £0
About Lloyds Bank Loans
Lloyds Bank offer personal loans between £1,000 and £50,000 to be repaid between one to seven years. Their representative APR is 3.9% (this representative APR applies to loans of £7,500 to £25,000 over 1 to 5 years). APRs are dependent on the amount borrowed, loan term and personal circumstances, so might change during the application process.
To apply for a loan, you will need to be over 18 years old and a UK resident. You will also need to have held a Lloyds Bank current account for at least three months prior to the application. If you are successful with the application then funds can be transferred to your account immediately, as long as it has been completed between 9am and 8:30pm.
There are no arrangement fees and customers are able to pay the loan back early with no extra charge (if you have the Lloyds Bank Flexible Loan, other loans with them may have early settlement charges). Customers are also able to take repayment holidays, however you need to meet certain criteria and these cannot be taken consecutively.
Company information
Registration number: 00002065
25 Gresham Street, London EC2V 7HN
FCA registration
Reference No: 119278
Trading names: Lloyds Bank PLC, Lloyds Bank, Black Horse Specialist Mortgages
Place of business: 25 Gresham Street, London EC2V 7HN
Data protection registration
Registration No: Z5313128
Data controller: LLOYDS BANK PLC
Address: 25 Gresham Street, London EC2V 7HN
Apply Now