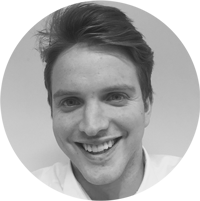 Guarantor loans
During early 2005 the loan market saw a return of an age old loan product - the guarantor loan. If your credit history isn't squeaky clean then guarantor loans can be a great way to get a competitive APR. So, what is a guarantor? A guarantor is simply a friend, family member or anyone else who trusts that you're going to pay back the loan and will sign an agreement to say that if you can't make your repayments, then they will.
'No Guarantor Loans'
It's still a fairly niche market and there are only a handful of guarantor lenders out there, which means that getting impartial information about them can be tricky. If you're looking for a guarantor loan through Google or another search engine, be warned, there are lots of brokers advertising on the term 'no guarantor loans' which gets picked up when you're searching for a guarantor loan. Not very helpful! So we've cut out the noise to bring you our guarantor loans comparison page, letting you compare all the guarantor lenders currently active in the UK.
What not to do
Do not apply if you have any doubt about meeting the repayments. Be aware that if you do take out a guarantor loan and something goes wrong, it will be those closest to you that will have to pick up the pieces. Same applies if you're thinking of becoming a guarantor, have a long careful think before committing as there are probably cheaper ways to help such as lending the money yourself or applying for a joint loan.
If you're reading this and have a good credit score , a guarantor loan is not the right product for you. Check out our comparison tables for good credit loans as you'll be able to make the most of APRs below 10%. Good credit loan products include the traditional bank loans and more recent supermarket loans.
Compare good credit loans
Pricing and things to watch out for
Guarantor lenders offer between £50 and £7,500 with APRs ranging from 39.9% to 199% which might seem high on first glance, but considering that guarantor lenders won't discriminate against you based on your credit history, they're actually some of the lowest rates that you'll find if you have CCJs, defaults or a history of late or missed payments. Competing loans available to those with bad credit profiles can have rates upwards of 250% APR.
Compare bad credit loans
Acceptance criteria
Aside from needing to provide a suitable guarantor, there are several criteria that you'll need to meet. You'll need to be over 18, not currently on an Individual Voluntary Arrangement and you can't be bankrupt. Most lenders within this category will lend to you if you're a discharged bankrupt. Guarantor lenders don't base their decision to lend to you on your credit history, but like every lender, they will look at your ability to repay the loan and whether you'll be able to afford it based on an assessment of your monthly income and expenditure.
What each lender looks for in a guarantor will vary but as a general rule of thumb they ask that your guarantor has a good credit history, are at least 18 years old (23 years old for some lenders) and are financially stable with enough disposable income to cover your repayments if needs be.
Final word
Guarantor loans are a solution suited to people with a very specific set of circumstances.  If you have a bad credit history but are now on a stable financial footing then guarantor loans are worth considering. However if you think you're not going to be able to make your repayments, don't put a friend or family member in the position where they will have to pick up the bill for you. If you have even the smallest doubt then do not apply.
Find Loans
Use the Choose Wisely Smart Search tool to find a suitable lender in just a few minutes, without impacting your credit score.