THL Direct Loans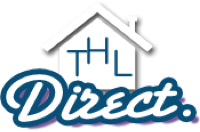 No reviews for THL Direct Loans
1306.21% Representative
Will lend between: £200 - £500
Over: 1 - 3 Months
Representative example: Representative Example: If you borrow £200 over 3 months at a Representative rate of 1,306.21% APR and an annual interest rate of 292.00% (fixed), you would pay 3 monthly instalments of £104.36. The total charge for credit will be £113.08 and the total amount payable will be £313.08.
Are you eligible for THL Direct Loans?
Check your eligibility before you apply.
Quick 40 second form.
No impact on your credit file.
Free personalised eligibility score.
Check Eligibility
No reviews for THL Direct
Our review of THL Direct Loans
THL Direct are a high-cost short-term lender based in Wimborne, Dorset. They offer payday loans to be repaid over 3 months, however, these can be repaid at any time and you'll only pay interest for the length of time that you borrow the money.
Similarly priced to the majority of high-cost short-term lenders, THL Direct charge interest at the daily rate of 0.8% (in line with the FCA price cap). THL Direct do not charge any fees, this includes no upfront fees, no default fees or late repayment fees. However, if you're are late with your repayments it will have a negative impact on your credit file.
If you're considering taking out a THL Direct loan, the usual high-cost short-term loan health warning applies: make sure you keep up with your repayments. Although THL Direct do not charge for missed or late payments, they will show up on your credit file and make your financial life more difficult in the future. If you find yourself struggling to make your repayments make sure you let THL Direct know as they have a reputation for being approachable and will work with you to limit the damage.
Overall verdict: With numerous positive reviews, a simple to use website and a standard APR in the marketplace, THL Direct are definitely an option worth considering if a short term loan is the route you want to go down. But remember, like any other high-cost short-term loan, be sure you can afford you can meet your repayments before you apply and compare your options first.
Highlights
You don't need to have a perfect credit history
Minimum criteria
You must be at least 21 years old
You must have a UK bank account with direct debit facilities
You must be a UK resident
You must earn at least £900 a month and have it paid into your bank account
You must be in permanent employment
Fees
Maximum APR 1306.21%
Arrangement fee: £0
Early repayment fee: £0
Late payment fee: £0
About THL Direct Loans
For all new customers THL offer loans of up to £200. As a returning customer and based on your personal circumstances you may be offered up to £500. Your next payday needs to be within 30 days.
With THL you can apply online or over the phone. If you want to apply online, you need to complete the application form on their website. Once you complete the application, it will be forwarded to a representative who will review your details and contact you with a provisional decision. At this point, it may be requested that you send in some additional documents.
As part of the whole process THL will also carry out a credit check on you, this is standard procedure for all loan providers. Once everything is verified, they will contact you to inform you of their final decision. If approved, the money can take up to 3 working days to be transferred into your bank account. There is a charge for same day transfer of £25. If you opt for same day transfer this will be deducted from your loan.
Please bear in mind that on your first loan with THL, you will be charged an upfront administration fee of £3.99 as a contribution to some of the underwriting expenses, such as credit searches. This fee is only payable if they decide to lend to you.
Company information
Registration number: 06752234
8 Trinity
FCA registration
Reference No: 673015
Trading names: THL Direct
Place of business: 8 Trinity, 161 Old Christchurch Road, Bournemouth, Dorset BH1 1JU
Data protection registration
Registration No: Z1607716
Data controller: TOTAL HOME LOANS DIRECT LIMITED
Address: 8 Trinity, 161 Old Christchurch Road, Bournemouth, Dorset BH1 1JU
Apply Now