Published on 4th July 2017
Updated on 10th December 2019
In the world of dating everyone has an idea of their dream partner. This is no different for lenders- they each have an idea of the perfect applicant. The only difference being the lender tells you what they're looking for. This guide explains how to make yourself as financially attractive as possible. Getting you a match first time and the money in the bank, as quickly as possible.
How financially attractive are you?
This depends on the lender you're applying with and their acceptance criteria. When applying for a loan make sure you match the lenders criteria. If not, don't apply as chances are you'll be declined.
Choose Wisely's eligibility checker takes a minute to complete and will show you who you match with and your likelihood of getting accepted. This way you know where you stand before you dive in.
What am I eligible for?
Keep checking your credit file
When deciding whether or not to lend to you, lenders will check your credit file.
It pays to keep on top your credit file so you know where you stand. Would you let someone edit your online dating profile without checking what they'd written?
These websites will show you your credit file for free and will send you monthly updates to your inbox.
Spotted a mistake or something odd in your credit file? Get in touch with your credit reference agency as soon as possible and get it fixed.
Boost your credit file and boost your looks
The better your credit score, your more financially attractive you become and the better deals you can get.
12 ways to improve your credit file
Here are Choose Wisely's top three tips to improve your credit.
Sign up to the electoral roll. It's online and takes just five minutes, so get it done.
Build your credit. Use credit-builder products like prepaid and credit cards. These are manageable credit products that are designed to improve your credit rating.
Rental Exchange Scheme. If you always pay your rent on time, you can join the Rental Exchange Scheme. Your rent payments act as proof of your creditworthiness and improve your credit score.
Compare Credit-Builder Products
Compare credit builder cards
Credit-builder products can be a manageable way to improve bad credit whilst borrowing money. There are number of specialist credit cards and prepaids card available.
Compare prepaid cards
Find credit cards for bad credit
Have bad credit? Have a look at the full range of credit cards and compare your options using a Choose Wisely comparison table.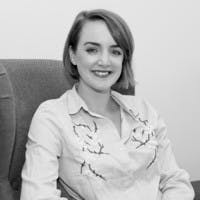 COO, Co-Founder & Take Control Author at Choose Wisely
Tara started working in consumer finance in 2008, and then went on to co-found Choose Wisely back in 2011.