Published on 23rd May 2018
Updated on 3rd December 2019
HOW TO: CUT DOWN TRAVEL COSTS
Transport costs are the biggest monthly spend for UK households, totalling an average of
£79.70 each week!
Getting from A to B is getting more expensive by the minute but there are still efforts you can make to keep costs down.
YOUR MOTOR
Cars make life much easier and much more convenient. But sometimes the costs can be eye-watering. Saving money on your MOT, car insurance and commuting costs will all add up in the long run and you could ease your cash flow each month.
CAR INSURANCE
Compare: Whether you're a new driver or you've got 25 years no claims, you can still find great deals when choosing your car insurance. Car insurance is a requirement for anyone with an on-road car and, like household bills, you shouldn't have to pay more than necessary.
Intentionally lying to an insurance company to get a better deal could invalidate your policy and end up being very expensive.
The more the merrier: If you add a more experienced driver to your policy, this could reduce the cost. Be warned though, if you are the main driver, make sure your policy reflects this. This is a good trick for younger drivers who can add parents to their policy and bring down the price.
MOT
Taking your car for its MOT can be a nerve racking experience. You could end up out of pocket and often, you've paid for parts and services you don't even understand.
But, there are some things you can do yourself to prevent your car failing its MOT:
Test your light bulbs:
Around 20% of cars fail MOTs because of a lightbulb! You can buy bulbs and have it fitted in places like Halfords for less than a tenner! Make sure you check all the lights on your car.
Get online:
When you need repairs for your car, you'll be charged for parts and labour. Sometimes though, you can find the parts online (eBay for example) for a better price. Ask your mechanic what you should be looking for.
Council MOT Centres:
These are considered the best way to get an honest MOT test. They don't do repairs, so they have no commercial interest in failing your car. The easiest way to find your nearest council MOT test centre is to check your
local council's website!
PETROL PRICES
It feels like petrol prices in the UK have done nothing but increase over the past ten years. Which is why you should start getting more for your money. Make your petrol work for you and save some cash.
Tyres:
Keep your tyres inflated and you will reduce the drag on your car so you will need less petrol. Regularly check the pressures and you could improve the efficiency by up to 3%.
Keep it light:
The more you carry in the car the heavier it will be. Now we don't suggest kicking out your passengers but get the clutter out. Finally deliver the charity bags full of clothes that have been in your boot for months!
Windows Down:
At low speeds, air con can really cost a pretty penny. Turn it off, crack open a window and it could improve your efficiency by up to 10%! At higher speeds, it's best to keep your windows up as this will increase drag and it won't be so costly to keep your air con on.
If you're not sure how much petrol you're using, enter your estimate into our budget planner and take a screenshot. Keep hold of your petrol receipts for the next month to get an accurate idea of your petrol spending vs. your estimate.
BUDGET PLANNER
CUT COMMUTING COSTS
Spending money to get to work can be a little infuriating. If you're looking to cut costs, it could take some commitment but could definitely pay off in the end.
Carpool:
Ride sharing with colleagues can be a real saver. If you don't think they would be up for it or no one from work lives near you, try the website
BlaBlaCar
. You could save yourself hundreds or even thousands each year.
Rent your Driveway:
If you're out all day at work and your driveway is sitting there empty, why not rent it out? It could be people visiting the area or other workers looking for a space. Find out more
here.
PUBLIC TRANSPORT COSTS
There is great argument around whether or not public transport is cheaper than owning a car. If public transport is your go-to, there are still deals and discounts available.
Get Organised:
The best time to get cheap public transport tickets is as far in advance as possible. Usually, the schedule for trains is decided around 12 weeks before the day. These cheap seats get snapped up quick so it will pay off to be organised.
Get organised with the rest of your finances using our straightforward budget planner.
BUDGET PLANNER
Split your trip:
This is a very useful hack for those who make long journeys on the train or coach. During your journey, train times could switch from 'peak' to 'off peak' but you would've paid for peak prices for the whole journey.
Trainsplit.com
will split the tickets for you and could cut your travel costs in half!
Buy a Travelcard:
Railcards often don't go over £30 per year and they could save you up to a third off the cost of your rail ticket. Also, have a look at your local bus company because you can buy tickets for the week or month and save money.
BEWARE AND COMPARE:
Depending on how often you use public transport, it might be worth buying individual tickets each time you travel. For example, if you commute Monday to Friday but won't use a travelcard on the weekends, calculate how much it would cost and compare each option.
Carpool:
Car sharing isn't just for those with a car! Even if you can't return the favour by offering to cover lifts to work as well, you could give a coworker some money to cover petrol costs or check out
Blablacar.co.uk
- you could get a journey from London to Bristol for only £8!
FINAL WORD
Comparing and calculating your options you can be seem like a lot of fuss for nothing but it can be thrilling knowing you're using the cheapest option! Saving money on the essentials will mean those extra treats are way more satisfying. Use our budget planner to find out where you can cut down on costs and gain piece of mind for when emergencies happen.
USE OUR BUDGET PLANNER
Get started on your Take Control journey.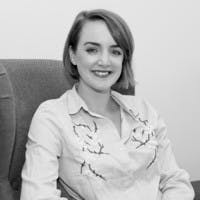 COO, Co-Founder & Take Control Author at Choose Wisely
Tara started working in consumer finance in 2008, and then went on to co-found Choose Wisely back in 2011.