Published on 17th May 2018
Updated on 9th December 2019
Keeping our houses going can be very costly. Housing (not including mortgage payments or Council Tax), fuel and energy are the third biggest costs for Brits, averaging around
£73.50 a week!
You can still find deals without having to cut corners. Stay savvy and save money.
THE NUMBER ONE TIP
Compare, compare and compare some more!
With more people online than ever, the UK has seen a huge increase in the number of savvy consumers looking for more from their providers; be it energy, car insurance or household bills.
A huge portion of the population have saved money from switching providers and you can too. It can take just a couple of hours to look over your current bills, compare your options and start the process to switching providers. It could save you £100's, all in a day's work!
BUDGET PLANNER
If you feel confident enough, call your current provider and see if you can haggle on a price. If you have been a customer for a while, mention how loyal you've been even though you could get a better deal.
GO DIRECT
Paying your bills by direct debit is usually cheaper and it means you'll always be on time when your bills are ready to be paid. This makes things easier, especially if you forget what date your bill is due.
If you're worried about the bill payment pushing you into your overdraft, make sure you get in touch with you bank account holder and work on a plan for your overdraft. If this isn't possible, you can always compare and switch bank accounts with Choose Wisely.
Keep on track of your cash and get a useful overview of your monthly spending using our budget planner.
BUDGET PLANNER
ELECTRIC
Switch it off: Energy Saving Secrets estimate we could be wasting around £150 per year by leaving our household appliances (approx. 50 appliances) on standby! Not only will you be helping the planet by switching off at the plug but your wallet will feel the benefit too.
Change the lightbulbs: Over the course of a year, one energy-saving lightbulb could cut £9 off your annual electricity bill. This may not sound like much but if you have at least nine lightbulbs in your home, which is highly probable, you could save £90 per year!
Fill it to the brim: Be it your washing machine, tumble dryer, kettle or dishwasher, fill it up. One full load uses less energy than two or three smaller loads. Also, tumble dryers can really gobble up energy so use this as little as you can.
GAS
Use less, pay less: We know the winter months can be gruesome in the UK but lowering the thermostat by just 1°C could cut 10% off your heating bill – usually around £75 per year. Test it out by lowering it just 1°C then seeing how comfortable everyone is. The recommended base rate for homes is 16°C so do not go below this.
Decreasing your usage can work for most of your utility bills so cut back where you can. For example, don't leave the lights on in empty rooms.
Perfect timing: If everyone is at work all day or you know you'll be out for a few hours, put your heating on a timer so it only turns on just before you return home or when you wake up. This way, you won't be heating an empty house!
WATER & SEWERAGE
Be sure: You could qualify for the WaterSurer government scheme meaning you won't be charged more than the average household bill for your water, even if you use more than that. However, there are a few requirements you must meet to qualify. Find out more here.
Get it fixed:
That drip from the taps you haven't got round to fixing? It could be costing you money!
Save Water Save Money
is a great site to offer you tips and tricks on saving water and money and could even help you claim freebie gadgets from your water provider.
Council Tax
Do you qualify? With council tax, there are a fair few discounts on offer so it's important to check. For example, if you live alone you could receive 25% discount. Contact your local council to find out if you're eligible for discounts.
Go monthly: You're usually asked to make 10 monthly payments for your council tax with a two month holiday. However, you can ask your local council to let you pay over 12 months to make it easier to plan your monthly budget.
BUDGET PLANNER
Broadband & Landline
BEWARE: Try your best to limit the number of calls you make to 0870, 0845, 0871 or 0844 numbers. These high-cost calls are now fairly rare but you should still be cautious. If you make a lot of international calls, make sure you're signed up to the best deal for this.
Matchmaker: There really is no need to pay for more data than you use when it comes to your broadband. Being charged for going over your monthly limit can also be very costly so look at your usage and find a deal to match and save your cash.
LAST TIP
Now you're equipped with some handy tips for reducing your household bills, have a look at our budget planner. You might be able to cut back in more areas, like your motor, travel or food costs. Take control of your finances; use our budget planner.
USE OUR BUDGET PLANNER
Get started on your Take Control journey.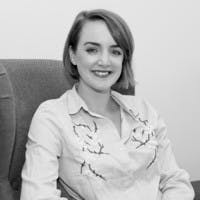 COO, Co-Founder & Take Control Author at Choose Wisely
Tara started working in consumer finance in 2008, and then went on to co-found Choose Wisely back in 2011.