Published on 15th May 2018
Updated on 19th January 2022
You might feel like the hard bit is over when you've been approved for a loan but our research shows that 18.1% of Britons struggle to meet their debt repayments. We want to help you keep on top of your repayments and stay on track with your loan. This guide is here to help you understand what steps you can take to stay in control and where to turn if things don't go quite to plan.
WHAT HAPPENS IF I DON'T MAKE REPAYMENTS ON TIME?
If you miss a repayment, it will have a negative impact on your credit score and hence, your future borrowing. Lenders will not lend to you if they're not 100% sure you'll make your payments on time.
Also, missing repayment doesn't mean you're off the hook; you'll still have to pay the outstanding balance and maybe even extra fees or interest. By staying organised and keeping on top of your repayments, you will save money, particularly if you make repayments early.
CREATE A LOAN REPAYMENT SCHEDULE
When agreeing to your loan, you would've been told what days you are expected to pay, be it the last or first day of the month, once a week or every fortnight. Some lenders let you choose what date you can make a payment so make sure you choose a day that works best for you, like straight after payday.
Stay on track by setting alarms on your phone or writing in your diary or wall calendar for when repayment date is coming up so you can make sure you've got the funds in your bank ready. If your loan is at a fixed monthly amount, you can set up a standing order. If your repayment amount could change, make sure you set up a direct debit so your lender receives the full payment.
Create a loan repayment schedule so you know exactly how much you've paid off and the outstanding balance you have left to pay. Something a bit like below can take less than 10 minutes to put together and can really help you stay in control of your loan.
Example only - loan of £400 over 3 months with 201% representative APR and an annual interest rate (fixed) of 79.28%.Total amouont payable £479.28.
DATE
PAYMENT AMOUNT
OUTSTANDING BALANCE (inc. APR)
PAID?
24.05.18
£159.76
£319.52
Yes!
This way, you have a clear idea of what you've paid, when your next payment is coming up and the balance left to pay. Keep this pinned up in your home so you always have visibility of it.
USE OUR BUDGET PLANNER
WHAT IF I CAN'T MAKE A REPAYMENT IT IS DUE?
When you were applying for a loan, your affordability would've been assessed by your provider to make sure you can afford the payments each month. So (in theory) you should be able to make repayments on time and in full every month.
But unfortunately, life just isn't that easy. Emergencies like car breakdowns, sick leave from work or household repairs can suck up more money than you realise, meaning you could struggle to make your repayments.
Although it may feel like it, this isn't the end of the world. Take a step back and assess your situation. Don't stay in the dark and let the lender know your situation, as they may be able to help.
Depending on the emergency, you should try and make your repayment a priority but this can't always happen. If you're lucky enough to have a good support system around you your family or friends may be able to help.
If this isn't an option, it is possible to get a short break from paying your loan, called a repayment holiday, so you can gather your bearings and get yourself sorted.
Start putting money aside so you have an emergency fund ready for when accidents happen. Check out
our guide.
LOAN REPAYMENT HOLIDAYS
Get in touch with your lender as soon as you can, it is better to iron out issues in advance instead of facing a last-minute panic. Most lenders will let you have a loan repayment holiday providing:
You have already made at least one repayment since taking out your loan
You've got a direct debit in place
Your repayments so far have all been on time
You are not currently making a loan protection insurance claim
There are at least 30 days left on your loan term
Beware this may vary from lender to lender, as they all have different criteria for loan repayment holiday. If you are unable to receive a holiday, you might be able to negotiate on the late payment fees or rearrange your repayment date.
CAN I NEGOTIATE WITH MY LENDER?
The real answer: it depends. If you're in need of help, the lender may be flexible but speaking to them is he first port of call.
It's best to give them a call on the phone. Try to be friendly and polite, even if you're under a lot of pressure or stress. Remember that the company doesn't have to help you out, but you're more likely to get help if you're nice to them!
Alternatively, there are debt management and help charities that can offer a helping hand:
MULTIPLE LOANS? WHICH ONES TO PRIORITISE
Our budget planner will give you a good idea of how much you're spending on credit in total. Prioritise your debts to make sure you don't fall behind on important credit or bills, such as your mortgage repayments, rent and utility bills. Don't lose your quality of life for debts.
If you have two loans or cards but you can only afford to pay back one of them, compare the fees and interest charged for a late or missed payment against each other. Consider paying back the more expensive one and asking the other lender for a payment holiday.
Choosing between loan repayments is a very difficult and overwhelming position to be in. If you don't feel confident or it's too much to handle by yourself, get in touch with a debt management charity, like the Money Advice Service. Often, they can work through your expenses with you, prioritise your debts and even contact your lenders on your behalf.
CAN I PAY MY LOAN OFF EARLY?
Most lenders will allow customers to pay their loan off early including making larger repayments each month or putting large deposits against your total loan amount. However, some providers charge fees as they are losing out on interest and can typically charge anywhere between one to two month's interest or a set penalty amount.
If you are considering paying your loan off early, have a look at how much money you would end up saving after paying the fee. Generally, you will save more the earlier into your loan you are but this could incur larger early redemption charges.
WHAT HAPPENS IF I CAN'T PAY MY LOAN?
If you've struggled just this month but you're back on track, take the right steps to keep on track for the rest of your loan search. If you think this issue could persist throughout your loan term, try contacting your lender and ask what solutions they offer to people struggling with their repayments. This could include extending your loan term which will decrease your monthly repayments or offering you a repayment holiday whilst you get back on your feet.
USE OUR BUDGET PLANNER
Get started on your Take Control journey.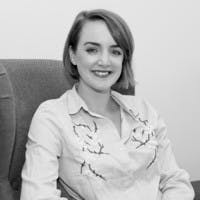 COO, Co-Founder & Take Control Author at Choose Wisely
Tara started working in consumer finance in 2008, and then went on to co-found Choose Wisely back in 2011.