Published on 22nd June 2018
Updated on 3rd December 2019
Home Improvements on the Cheap
Almost 20% of UK residents use credit to pay for home improvements, according to Choose Wisely's research. We don't think you need credit every time you're looking for a fresh look, you can still make big differences with a small budget.
Set a home improvement budget
You don't want to start a refurbishment job and realise you can't finish it because you've run out of cash. Use our budget planner for an idea of how much cash you can spare on transforming your home.
BUDGET PLANNER
Once you've got your budget ready, make sure you're getting the best price for your product. It's not just hardware stores that sell wall paint anymore and stockists are competing to offer you the best price.
Just like with your
food shop,
you could save money by going for an own brand paint vs. big brand names like Dulux or Crown.
A deep clean can work wonders
You'll be surprised by how much a good clean can achieve in your home and perhaps could be the cheapest way to improve your interior. Small errors like stains in your carpets or curtains can usually be improved with a bit of elbow grease and decent cleaning products.
A decluttered property could also change the way you view and feel about your home. If you've been meaning to have a major clear out, now could be the time. It can be a long ol' job but you could boost your incomeby selling on the bits you don't need.
Decide on a priority hitlist
There could be rooms or areas that don't need overly expensive changes to make improvements. If you're low on funds, start with the smaller, cheaper jobs first. You can then start a budget plan to begin saving for the bigger jobs you want doing.
BUDGET PLANNER
You may find that after making small, cheaper changes to your home, you're happy and don't feel the need to do anymore. If you've got big projects in mind start putting aside money for your big dreams.
If you live in a Housing Association house, there may be certain improvements that can be carried out at a discounted rate or for free. Contact your
local council to find out.
Upcycling
As great as new furniture is, it can cost a pretty penny to get everything replaced, even if you're just focusing on one room. But, as long as it's still functional, there really is no need to replace everything.
Have a look at second hand sites like eBay or Gumtreeto source some new furniture or start furniture update project. You can buy paint, primer and brushes for less than £20 which is the fraction of the price for new-looking furniture.
Don't outsource - Do-it-yourself
According to Which? you could end up paying between £250 and £300 for a decorator to paint a small room (including the ceiling) in your house! Save yourself at least £200 by doing it yourself.
There are thousands of decorating tips and videos online if you don't feel confident enough. However, don't explore too far out of your comfort zone. You could end up causing expensive damage that'll need a professional trader to fix!
If you've got the budget but you're worried about hiring a trader, check out our guide on
home maintenance tips.
You can find out how to cut your pet and childcare costs as well!
Small changes, big difference
Inspect the room and see what it is you want changing. If your kitchen or bathroom tiles need a refresh, get in some grout reviver or stick on tiles from a home or hardware store.
If you're not feeling ready to take on repainting the walls, why not freshen up your doors, skirting boards and/or picture rails? Refreshing with the same colour or opting for a bolder alternative could bring the room to life.
Update your door knobs or switch up your lighting fittings or even rearranging the furniture can open up space. Soft furnishings like cushions, throws, rugs or curtains to can help you change your colour schemes without having to do any D.I.Y.
If you live in rented accomodation, make sure you contact your landlord or housing association to gain permission to redecorate.
Transform the exterior
Once you've got the inside of your home looking spick and span, you might want to focus on the exterior. Even if you live in a flat, you could add window boxes or give your window sills a repaint. Curtains or drapes can make all the difference to your overall curb appeal.
If you're blessed with a little more outdoor space, consider hiring a pressure washer for the weekend and you could make patios, driveways and pathways look brand new. Ready-to-pot flowers are a pretty cheap investment but can add a real splash of colour.
Target the Carpets
Careful maintenance and and standard will mean your carpets could last for 8+ years. Giving them a deep clean (you can hire a carpet cleaner for £20-£30 a day) will extend the lifespan of your carpets and brighten up the overall look of the room as well.
Why bother keeping costs low?
Of course, you could borrow to make improvements to your home but if you're already paying lots of debt, struggling to keep up repayments or trying to avoid credit, this might not be a good idea.
Renovating your home can be done on the cheap. Write down how much it would cost you if you went for the easy options and compare it to how much you actually spend. You'll be shocked by the savings you make whilst having a beautifully refreshed home. You can then put these savings towards bigger projects.
FINAL WORD
No matter what 'home' means to you, there's no need to fork out thousands to give it a good-looking makeover. Hunting for bargains, improving your decorating skills and adding a personal touch can all make a difference to the place you call home.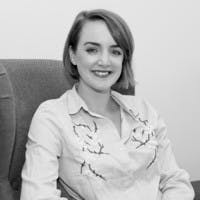 COO, Co-Founder & Take Control Author at Choose Wisely
Tara started working in consumer finance in 2008, and then went on to co-found Choose Wisely back in 2011.