Published on 30th May 2018
Updated on 9th December 2019
It doesn't matter who you are, when it comes to your health of you and your family, it should be the number one priority. Brits spend
£7.30 each week
on health insurance and if you're overspending, there are still steps you can take to reduce your insurance costs.
WHAT IS HEALTH INSURANCE?
Health insurance, often known as private medical insurance, is a monthly sum paid to the insurer who promises to pay out for necessary treatments like hospital care and surgery.
However, most health insurance policies will only cover the treatment of diseases, illnesses and injuries that aren't considered to be seriously long-term (such as cancer treatment).
Some health insurers let you choose the hospital you would like to go to or offer specialist treatments like acupuncture or chiropractic care.
If you have used our budget plannerand you overspend each month, you might want to think about cancelling your health insurance. The UK is lucky enough to benefit from the NHS so consider health insurance a luxury and not a necessity.
BUDGET PLANNER
PAY UPFRONT
If you pay your annual bill upfront, you could benefit from discounts of up to 10% on your private medical insurance policy. Don't get distracted by discounts though, make sure the policy is right for you before you go ahead.
You can also pay less per month if you provide a direct debit account for your insurers. This guarantees they will be paid and will reduce their admin fees. Save cash and gain peace of mind.
OPT FOR A BIGGER EXCESS
To lower your monthly bill, look for a policy with a higher excess, so when you make a claim, you will need to pay more money and the insurance company will pay the rest.
However, if you know the chances are slim that you won't have enough money to pay the excess amount if you need to make a claim in the future, this might not be the best option. Aim for the cheapest monthly price, best health coverage and lowest excess payment.
COMPARE YOUR OPTIONS
Staying with the same insurer can feel tempting. Looking around for a better deal and switching over can feel like a daunting process but in reality, it won't take you longer than a couple of hours.
Get a good idea of what cover you need whilst keeping a close eye on your monthly budget and try to meet both criteria. Use a specialist comparison site for the most accurate informaton.
Many providers offer policy perks to keep you fit and healthy like discounted gym membership or even cinema tickets for when you fancy a break!
Perks are a great incentive to get you signed up but make sure you're getting the right deal for you. Don't be swayed by incentives you might never use!
PROVE YOUR HEALTH
If you're a picture of health, you could be rewarded with discounts to keep you motivated with all your hard work! Keep up with a healthy exercise routine and nutritional diet, you could save up to 15% when you come to renew your policy. Plus, you'll be looking after yourself!
We've written a guide on how to keep costs low when trying to follow a healthy lifestyle and diet.
FINAL WORD
If you're struggling for cash each month, assess your unnecessary costs and decide which ones need to be sacrificed; it could be your health insurance. If you don't want to let go of the security of health insurance, make sure you're getting the most out of your monthly fee.
USE OUR BUDGET PLANNER
Get started on your Take Control journey.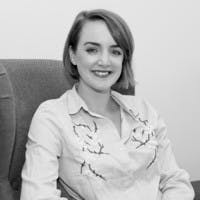 COO, Co-Founder & Take Control Author at Choose Wisely
Tara started working in consumer finance in 2008, and then went on to co-found Choose Wisely back in 2011.