Published on 30th May 2018
Updated on 3rd December 2019
How to: Cut down on home, family and pet costs
Home is where we keep our families safe and happy. But with UK spending on pets, childcare and home maintenance totalling
£84 per month,
it can be difficult to keep on top of costs.
Childcare Costs
We won't lie to you; having children can be pricey! Childcare costs are one of the most expensive factors of having kids. Going to work whilst paying for high-cost childcare can feel like a catch-22. Here's our tips to cut down your monthly childcare costs:
Summer Activities and After-School Clubs
If your child is at school, there are usually plenty of clubs on offer including arts and crafts or homework clubs. These can be free or you might need to pay a small fee but this could still be cheaper than paying a childminder.
Check out local bulletin boards, school announcements and newspapers to see if there are any summer schools or classes near you. These can sometimes be held during the Easter and Christmas breaks as well and offer anything from sports, dance, music and more.
Kids summer camps are a fun, sociable experience for your children. Check out
Supercamps
to see what's available in your area.
Play Dates
If you or your partner work part-time, you could organise a couple of play dates with your children's friends and offer to return the favour whilst their parents are at work. This is completely free and helps your children make friends.
Family Day Care
Nans, grandads, aunties and uncles; family (and friends) can sometimes be the best value daycare on offer. If you're lucky enough to have family living close to you, ask them to watch the kids after school one day a week if they can.
Your family and friends might not ask or want payment for looking after the children but you can offer up your services like gardening or cleaning if you're feeling generous!
Childcare tax credits
There's a bit of a misunderstanding around the childcare element of working tax credit; people often think this is a benefit for the unemployed but actually, you have to work 16+ hours per week and earn less than £46,000 per year (either on your own or your partner included).
You can call the tax credit helpline on 0345 300 3900 between 8am and 8pm everyday to see if you're eligible. Check out our more detailed guide on what you could be entitled to when you have children.
HOME MAINTENANCE
Be it an apartment, house, bungalow or terrace; there always seems to be things that need doing and if you add up the costs, it would probably be a shock to the system! Maintain your home whilst keeping your cash following these steps:
Protect your home
Take a look at your home and try and work out any weak points - burglars take advantage of these to plan their burglary. Have a look at easy access points like cat flaps and letterboxes to make sure there are no valuables (like car keys) that are in easy reach.
Keep up inspections
The earlier you deal with an issue the less time and money you'll spend fixing it. As soon as you spot damp, inspect the source of the problem (e.g. a leakage) and make sure you take action as soon as possible and you could save yourself a huge expense.
Find Recommendations
If and when you need work done on your home, ask family and friends for recommendations so you know your cash will be well spent. Once you've got one tradesman, they can usually recommend someone for any other jobs you need doing. Make sure whoever you go with is insured and fully qualified. Get more advice on finding a trader here.
If you live in social housing and need certain repairs on your home, this could be done for free. Contact your local council or read about it
here
PET COSTS
A pet can be a man's best friend which is why we pay so much to keep them! Anything from a goldfish to dog needs care and no matter how much you love them, you don't want to be spending more than you need.
Charity shops
There is nothing more frustrating than finding your shoes have become your pets favourite new chew toy or a new place to sleep. Hit the charity shops and pick up any cheap kids toys or old bedding. It costs less and you won't be annoyed when it gets ruined.
Avoid the extra mouths to feed
If your pet isn't spayed/neutered you might want to think about getting it done. You don't want to have any more mouths to feed or vaccinations to pay for! If you are on means-tested benefits, you may be able to get this done at a discounted rate. Just visit Blue Cross and see if you fall into their catchment area.
Buy in Bulk
Much like when you're looking to cut down on your food bills, buying bulk can half your pet food costs. Buy pet food that is non-perishable so you can keep it outside without it going out of date.
BUDGET PLANNER
Go Online
Buying prescriptions and medications straight from your vet can cost almost twice as much as having a look online. Ask your vet exactly what medication you need and how much you need to order and then check out MedicAnimal
FINAL WORD
Saving money on your monthly bills is a simple concept but it can take time to get organised and keep track of your savings. Use our budget planner and evaluate your spending habits with brutal honesty. Cut back, make savings and you could pay off debts early, saving you even more money in the long run.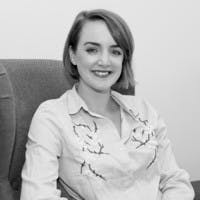 COO, Co-Founder & Take Control Author at Choose Wisely
Tara started working in consumer finance in 2008, and then went on to co-found Choose Wisely back in 2011.