Published on 25th May 2018
Updated on 3rd December 2019
HOW TO: GET THE BENEFITS YOU'RE ENTITLED TO
The UK has a very supportive benefits system with around 20 million people currently claiming benefits
(Nov 17)
There is plenty of help available and this guide will help make sure you're receiving all the benefits and credits you are entitled to.
CLAIMING BENEFITS: WHERE TO START
It doesn't matter how familiar with claiming benefits you are, it can still be extremely confusing. You can get a good overview with this guide but first, it's a good idea to have a look at your current finances. You will be asked about it if you make an application so you might as well start now.
Having a decent overview of your spending is always a step in the right direction, no matter what you're looking to do with your money. Get a good idea of your spending with our budget planner.
BUDGET PLANNER
Once you've done that, you can use this
benefits calculator
to find out if you're claiming all the benefits you are entitled to. Our budget planner would've given you good overview of your income and expenditure.
BENEFITS ADVICE: WHERE TO GO
We've created this guide so you can get advice that's easy to understand from the comfort of your own home. However, to get a clearer and more personalised explanation of your independent claims and entitlements, you might want to visit your local Jobcentre Plus.
Use this
Jobcentre Plus office search
to get in touch with your closest centre and set up an appointment. They can give you benefits advice in person or over the phone.
WHAT BENEFITS CAN I CLAIM?
The benefits you're entitled to can depend on a huge number of factors so there might be some credits, grants or benefit schemes you've never heard of before.
The aim of benefits is to help UK residents afford life essentials before needing to use credit and potentially falling into unmanageable debt.
We've created a list of the benefits you could potentially claim depending on your current situation.
NOTE: This is not a fully inclusive list so use the benefits calculator to get a more accurate idea.
DISABILITY BENEFITS
Help with Health Costs:
If you're sick, disabled or seriously injured, it is natural to expect costs for prescriptions and travel for appointments to see a dramatic increase. You can claim some money for this to help you out. Visit the
NHS website
or drop them a message on their
Facebook page
between 8am to 6pm.
Disabled Facilities Grant:
Depending on your disability, there may be changes that need to be made to your home to make life easier. As it's a one-off grant, this won't affect any benefits you currently claim and you could get up to £30,000. Get more info
here.
Personal Independence Payment (PIP):
This is gradually replacing Disability Living Allowance (DLA) and is a is a tax-free benefit for people aged 16 to 64. If you are currently claiming DLA, you will be
invited to apply for PIP
soon by the Department of Work and Pensions. You could claim up to £145.35 per week.
If someone, like a family member or neighbour, is taking care of you for 35+ hours a week they could be eligible for
Carer's Allowance.
UNEMPLOYED OR LOW INCOME BENEFITS
Universal Credit:
This is the new monthly benefit that has been brought in to replace six different benefits and tax credits including housing benefit, child tax credit, income support, working tax credits, JSA and ESA. Generally, if you're unemployed or on a low income, you could be eligible for Universal Credit. Read our more detailed guide
here
Extra Support for Families:
No one is denying having children is expensive so it's good to know there is additional support there if you need it. If your children are below the age of 18 or you are pregnant, you've got plenty of financial options available.
Our guide
gives a good outline of what you could have access to.
Short on cash each month? Start with the basics and find out how to cut back on your
household bills.
HOME AND HOUSING SUPPORT
Support for Mortgage Interest Loan: If you've hit financial difficulty, your mortgage is probably your first priority. The SMI is for anyone receiving certain income-related benefits who can't keep up with paying the interest on their mortgage. If your mortgage is £200,000 or less you could be eligible.
If you are struggling to afford the essentials, you can apply for an interest free budgeting loan from the government. Find out more
here.
HOW TO MANAGE YOUR BENEFITS PAYMENTS
Different types of benefits are paid over different periods, for example, monthly, fortnightly or weekly, and it can get confusing having to keep up.
You can use our budget planner to work out how much is coming in each month and how much you're safe to spend. If you're unsure, take a look at your bank statements over the period of a month and see where your money is coming in.
BUDGET PLANNER
Start an income schedule so you know when to expect money and how much it'll be. If you're unsure when you get paid, you can get a good idea of how often your benefits will be paid using this table.
USE OUR BUDGET PLANNER
Get started on your Take Control journey.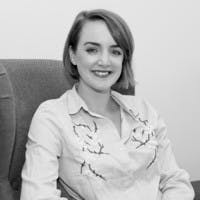 COO, Co-Founder & Take Control Author at Choose Wisely
Tara started working in consumer finance in 2008, and then went on to co-found Choose Wisely back in 2011.