Published on 2nd May 2018
Updated on 3rd December 2019
A recent research survey commissioned by Choose Wisely revealed 15% of Brits don't always research credit products before they apply.
There is a lack of emphasis on how important it is to understand and search for the right credit. We get comfortable with recommendations from friends and family or lenders we've used before without investigating the best option for us. And it's costing us thousands.
Our Money for the Many Mission is designed to change the way we find credit. People deserve better than to just settle for credit, which is why we're working hard to guarantee a safe and fair place for people to find the right credit product for them. No matter who you are, finding credit can be a complex and frustrating process, particularly for anyone who is not the perfect fit for lenders.
So why aren't we exploring the credit options we're spending our hard-earned cash on? Well, our survey showed over 25 million Brits thought finding loans and credit was confusing and too much effort, particularly when trying to find a better deal than their current credit.
People in the UK are wasting money on the wrong product, but let's not shift the blame to customers. Finding credit and discussing money can make people feel anxious or ashamed, and lenders don't work hard enough to accommodate this.
Clearly, there is a mist of disinterest and confusion around the credit we're using and applying for, with 30% of Brits unsure what the fees and interest are on the credit they're currently using. Lack of research could mean people are applying for credit they have no chance of getting. This could lead to being declined, feeling frustrated and having a negative impact on credit files.
But are Brits aware of what they can do to get on the road to financial stability? We don't think so. That's why we're going the extra mile with our customers. We commit to treating you like humans, not numbers.
We're leading the way to fairer finance. We're cracking down on over-complicated, complex journeys to the right credit. Join our Money for the Many mission.
We're giving you a voice. Need to talk? We're listening. Message us on Facebook or Twitter.
TAKE CONTROL
The research was conducted by Censuswide, with 1,000 respondents aged 18+ in GB between 27.03.2017 – 03. 04.2018. The survey was conducted from a random sample of UK adults. Censuswide abide by and employ members of the Market Research Society which is based on the ESOMAR principles.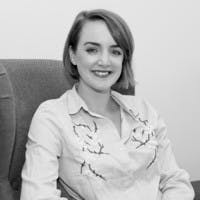 COO, Co-Founder & Take Control Author at Choose Wisely
Tara started working in consumer finance in 2008, and then went on to co-found Choose Wisely back in 2011.