Published on 15th May 2018
Updated on 10th December 2019
Managing your credit score plays a major part in your journey to taking control of your finances. Managing your credit score may be a long term game but by understanding what it is and getting rid of any mistakes you can make big improvements today.
What is my credit score?
Your credit score is a number given to you by credit reference agencies. The number is used to predict your future behaviour when using credit products. It's worked out from a range of personal information and is the main tool lenders use to work out if they should lend to you.
Your credit score used to be identified by your address but this has been changed. However, you still need to make sure your address information across all your accounts and
Electoral Register
is all the same.
Where can I find my credit score?
You can check your credit score for free with an online credit referencing agency and it takes about ten minutes. Make sure you have details of your address history and your debit or credit card to verify your identity as they will need this information to give you an accurate report.
Check your credit score for free here:
What is a good credit score?
Confusingly, this all depends on which credit reference agency you use but we have created the table below (source) to help explain the credit score world:
Rating
Credit Karma
Creditmatcher
Clearscore
Very bad
0–550
0-560
0-279
Bad
551–565
561-720
280-379
Fair
566–603
721-880
380-419
Good
604–627
881-960
420-465
Very Good
628–710
961-999
466-700
I've never had credit before. Why is my score so bad?
Would you let someone drive a car if they have never driven before? NO! It is the same with credit; if you've never used credit before or you're new to the country, there is no proof you can be trusted to make repayments. Credit builder credit cards are a very popular choice for anyone with limited credit history. These cards are specifically designed to help rebuild and improve your credit score.
COMPARE CREDIT BUILDER CREDIT CARDS
How do I improve my credit score immediately?
When it comes to improving your credit score, remember it is a marathon and not a sprint. However, there are a few bits you can get sorted now that will improve your score in the short term:
Sign up to the electoral roll. It's online and takes just five minutes, so get it done.
Fix any any errors on your report. Bank account got an old address? Change it!
Use soft search credit tools like our eligibility checker - it will give you a good idea of whether or not you'll be accepted before you apply.
How long does it take to improve credit score? Unfortunately, we just can't put a timeframe on these things. However, you don't have to wait until your score is 'excellent' to feel the benefits. Even with a fair credit score, you could receive better deals on your credit.
What affects my credit score?
Here's what affects your credit score negatively:
Late or missed repayments
Bankruptcy
CCJs
High loan/credit card balances
Loan applications
Closing credit cards
Unemployment
Outstanding bills (including any overdue direct debits)
The address of your financial accounts is the same as your Electoral Roll registration
A bad credit history can be improved and won't stay that way forever so don't feel disheartened.
Why does my credit score matter?
Your credit score will be checked when you apply for a mortgage, credit card or personal loan. But it doesn't stop there; your score and credit history will be checked by insurance companies, mobile phone networks, utility providers, and rental companies.
Join our Money for the Many mission and sort out that credit file. You could unlock the potential to improve almost every financial aspect of your life, save money and take back control.
Can I rebuild my credit score?
Most definitely - your credit score isn't set in stone. It can be improved and we want to help you do this as it's a key part of our Money for the Many mission. A better credit score means better deals on your future borrowing.
If you're looking to repair your credit score, it's important to keep updated so if there are any unexpected or incorrect changes, you can deal with this as soon as possible. You will also need to commit to making your loan and credit repayments on time. We've created the perfect budget planner for making sure you know where your money is going.
USE OUR BUDGET PLANNER
Get started on your Take Control journey.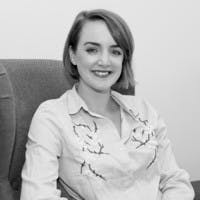 COO, Co-Founder & Take Control Author at Choose Wisely
Tara started working in consumer finance in 2008, and then went on to co-found Choose Wisely back in 2011.