Published on 23rd February 2018
Updated on 3rd December 2019
Things can get difficult when relationships come to an end and sorting out your finances might be last on the list of priorities. Choose Wisely knows dealing with your money can sometimes take a backseat so we created this guide to get you going.
Don't get dragged down
If you've got a joint bank account with an ex or previous flatmate, close it as soon as you can. If their credit score is poor, it can drag down your score as well. Contact the three main credit reference agencies and ask for a notice of disassociation but only once your joint accounts are closed.
Any balance in the account can be withdrawn by both of you, even if it was your money. So, protect your cash and don't put it off.
Find out more about bank account types here.
How to close a joint bank account
Every bank is different but usually you'll need both owners of the account to agree to close it and you'll both need to visit the bank branch.
The account balance needs to be £0 before closing. You'll need to agree on how to split any remaining balances and/or debts. If you're worried about talking to your ex, take a look here for advice.
Compare bank accounts
Updating bills
If you're moving out from a house share take your name off of the bills. Make sure you're up to date on your payments to avoid any arguments and heaps of post from your bank.
If you lived with your ex partner and neither of you are remaining in the home, make sure all payments are updated and the utilities are cancelled if necessary. If one of you is staying put, make sure the correct name remains on the bills and the other is removed.
Got no idea what's going on with your finance? Start with our Jargon Buster.
Dealing with joint debt
Credit cards, personal loans or overdrafts? Joint debts can sometimes last longer than the relationship. To avoid debt hanging over your heads, come to an agreement on splitting the debt. It could also be worth contacting your creditor and coming up with a plan for if they stop paying. Have a look here for further info.
Alternatively, you could each get a loan or credit card to pay off the current loan. That way, you'll only be responsible for what you owe plus, you may get an even better deal.
Compare 0% transfer credit cards
Managing your finances
Throughout the process of your financial split, keep a close eye on your credit report. It's a good idea to keep updated and on-top of any changes, so you can correct any mistakes.
Create a budget and list your incomings and outgoings. You may have more wiggle room than you expected. If you're in debt, particularly with expensive credit cards or short-term loans, try to make any early repayments and pay less interest. Find out more about managing debt.
Create a budget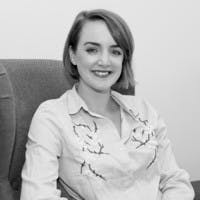 COO, Co-Founder & Take Control Author at Choose Wisely
Tara started working in consumer finance in 2008, and then went on to co-found Choose Wisely back in 2011.