"Finance is stale, its boring, stuffy and unappealing! I'm on a mission to use straight talking content in order to increase engagement in financial subject matter. When we can all better understand the world of finance, we can benefit from making improved financial decisions."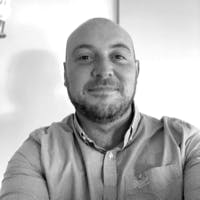 Dave has worked in digital for 10 years in client-side, agency-side, and self-employed capacities. He now writes engaging content and creates innovative digital strategies for the financial services industry. He spends more time than he cares to admit watching skateboarding videos and likes to express himself through the medium of internet memes!
Choose to take control, Choose Wisely and help us to help you. We're on a mission to bring money to the many.
Sign up to our free email newsletter and join over 40,000 people taking back control of their finances. Start by getting 3 quick steps to boost your chance of acceptance.