Santander | Everyday Credit Card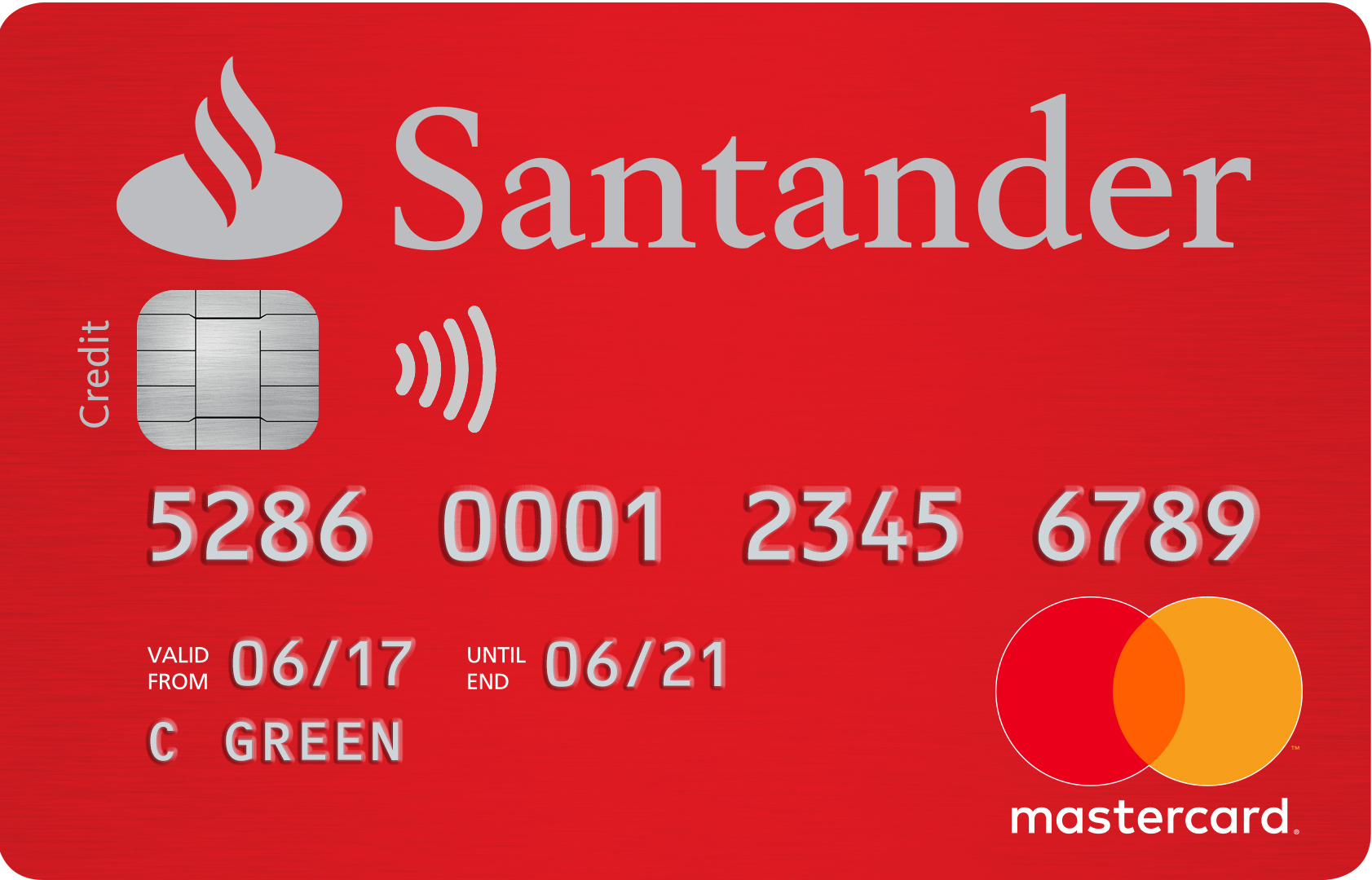 18.9% Representative
Intro purchase rate: 0% for 3 months
Purchase rate: 18.9%
Representative example:
Representative Example: The standard interest rate on purchases is 18.9% p.a. (variable), so when borrowing £1,200 the Representative APR will be 18.9% (variable).
Santander | Everyday Credit Card customer reviews.
193 reviews
1.4 out of 5 stars
Our review of Santander | Everyday Credit Card
The Everyday Credit Card is just one of three credit cards offered by Santander. Where the Everyday Credit Card differs from the others is that for the first 27 months, customers aren't charged interest on purchases or balance transfers. This means that you can consolidate any smaller store or credit card debt and work towards paying off the balance instead of just the interest. What you will need to watch out for is that once this period is over, you will be charged interest at 18.9% representative APR on your remaining balance. During the initial period you get a slightly lower balance transfer rate at 2.75%, which raises to 3% after the 27 month introductory period is finished.
Customers can manage their Santander Everyday Credit Card both online and on their mobile. If you choose to access your account with your mobile then you'll be able to see transactions and statements, view the amount of cashback you've earned and register for various offers. With online banking you can also make payments to your card, set up alerts and change your personal details.
There aren't reviews online that are specific to Santander's Everyday Card, but we've taken a look at Santander's as a whole to gauge the type of experience customers are having. Unfortunately, it doesn't look good for Santander who have been rated as 'bad' by the users of TrustPilot. Customers have been left dissatisfied with poor customer service, processes that are difficult to understand, and having to jump through extensive hoops when trying to apply.
Overall verdict: If you've got good credit but want to consolidate some smaller cards then the Santander Everyday Credit Card could is worth considering – just make sure you've cleared your balance within the 27 months otherwise you're going to have to pay interest on it. It's a shame about the poor online reviews, but considering the size of their business a few bad reviews can be expected.
Highlights
0% on balance transfers and purchases for 27 months
Receive up to 25% cashback at major retailers when you join
Manage the account online or via mobile banking
Earn up to 15% cashback at selected retailers
Minimum criteria
You must be aged over 18
You need to be a UK resident
You must earn at least £7,500 or more per year
You must have good credit
No bankruptcy, CCJs or IVAs within the last 6 years
Fees
Maximum APR %
Arrangement fee: £0
Early repayment fee: £0
Late payment fee: £0
About Santander | Everyday Credit Card
The Santander Everyday Credit Card has a representative APR of 18.9%. However, for 27 months after the account has been opened customers can benefit from 0% on balance transfers and purchases. There is however, a 2.75% fee on transfers, which will rise to 3% when the initial introductory period is finished. Customers are able to transfer between a minimum of £5 up to 95% of their total Santander Everyday Credit Card limit.
Customers can receive up to 25% cashback at some well-known retailers as part of the welcome offer for the Everyday Credit Card. Santander will choose the offers that their customers can benefit from, although they will always be with a well-known retailer, and they must be switched via online banking. After the initial welcome offers are finished, customers can also earn 15% cashback at their selected retailers when purchasing with their Santander Everyday Credit Card.
Company information
Registration number: 02294747
2 Triton Square, Regent's Place, London NW1 3AN
FCA registration
Reference No: 106054
Trading names: Santander, Cahoot, Santander Corporate and Commercial Bank (SCCB), Santander Global Corporate Banking
Place of business: 2 Triton Square, Regent's Place, London NW1 3AN
Data protection registration
Registration No: Z8737433
Data controller: Santander UK PLC
Address: 2 Triton Square, Regent's Place, London NW1 3AN
Apply Now