opus | Bad Credit Credit Card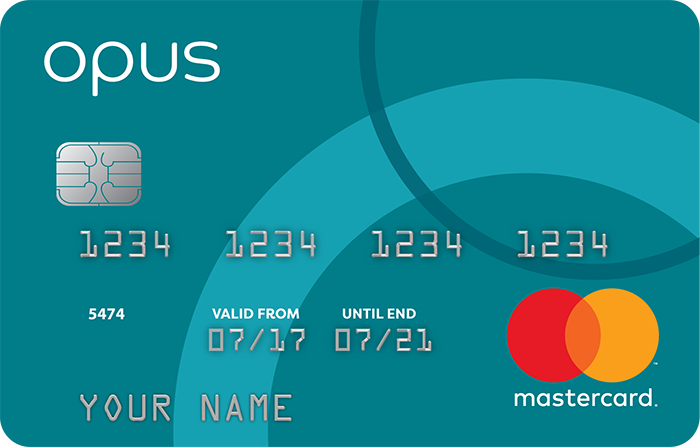 Representative 39.9% APR
Purchase rate: 39.95%
Representative example:
Representative Example: The standard interest rate on purchases is 39.9% p.a (variable) with a representative 39.9% APR variable.
opus | Bad Credit Credit Card customer reviews.
5210 reviews
3.4 out of 5 stars
Highlights
You don't need to have a good credit history
Manageable credit limit from £250 to £1200
Payment reminders via text
Eligibility checker without harming credit score
No annual fee
Minimum criteria
You must be over 18 to apply
You must be a current UK resident
You must've not been declared bankrupt in the past 18 months
Fees
Introductory Balance Transfer Rate: 0%
Introductory Balance Transfer Fee: £0
Introductory Purchase Rate: 0%
Balance Transfer Rate: 39.95%
Balance Transfer Fee: £3
Purchase Rate: 39.95%
Fee Amount: £3
Representative APR: 39.9%
About opus | Bad Credit Credit Card
Designed for customers who struggle to get accepted for a credit card, like those new to the UK, on a low income, self-employed or with no or bad credit.
The opus credit card offers an initial limit from £250 to £1,200 but could be increased providing you prove you can manage the balance on your credit card sensibly. The representative APR is 39.9% with no annual fee but you will be charged a fee of £12 if you make a late payment or go over your limit.
Representative APR is variable and ranges from 39.9% to 69.9%, depending on your current financial situation.
The card is designed to help you manage your finances which is why the opus credit card offers flexible repayment dates, in case you're short on money when the repayment date is due. You can receive text messages reminding you that your repayment date is coming up and you can check if you're eligible before you apply so you won't harm your credit score
The opus credit card is provided by NewDay Limited who are well known for their bad credit credit card services.
Company information
Registration number: 7297722
7 Handyside Street, London, England, N1C 4DA
FCA registration
Reference No: 690292
Trading names: Aqua Start, Aqua Advance, Aqua First, Aqua Gold, Aqua Reward, Aqua Classic
Place of business: 7 Handyside Street, London, England, N1C 4DA
Data protection registration
Registration No: Z272680X
Data controller: NewDay Ltd
Address: 7 Handyside Street, London, England, N1C 4DA
Apply Now