HSBC Credit Card with Balance Transfer (32 months)
APR:

18.9% Representative
Intro purchase rate:

0% for 32 months
Apply
Representative Example: The standard interest rate on purchases is 18.90% p.a. (variable), so when borrowing £1,200 the Representative APR will be 18.90% (variable).
Contact HSBC Credit Card with Balance Transfer (32 months)
Being a customer over 45 years I have never encountered any problem with the bank
14:45 21-07-2017

via Smart Money People
Th staff have always been very courteous, friendly and helpful. Whenever I needed any advice or help, they were ready to help.
Anonymous
Charged after explaining money troubles
14:34 15-06-2017

via Smart Money People
I had a credit card and they said they would help me sort a payment plan after I lost my job and couldn't afford repayments, a week later they slapped penalty charges on and sent it to bailiffs who added even more Charges, putting me in further money problems
Michael matthews
Excellent rates
18:46 11-06-2017

via Smart Money People
I've had a credit card with Hsbc for the past year. I have been very pleased with the rates. I've also been pleased with the service I have received when dealing with HSBC.
Rochelle Williams
Great Credit Card
05:23 11-06-2017

via Smart Money People
No hassle, easy to manage on-line and great for every day use.
Martin Rowley
Very good
19:49 03-05-2017

via Smart Money People
Easy to deal with, credit limit increases no hassle and all transations clear and concise on their statements.
Evgenia Barton
Safety first banking
04:20 03-05-2017

via Smart Money People
I have been with HSBC all my life and have always found them fair when it comes to credit cards and loans. Recently they put a block on my account due to suspected fraud, turns out all was on and a quick phone call got this removed, but I am glad they are looking out for me in this way. I'd rather be safe than sorry as they say.
Rachael Taylor
a normal card
19:17 12-09-2016

via Smart Money People
a very normal card with average line, nothing good, nothing bad.
youyun
HSBC Credit Card
10:40 08-09-2016

via Smart Money People
I have had this for almost 10 years. Fair and regularly raised credit limits. Helpful customer service. Well managed complaint when my details were stolen. Reasonable rates, would recommend.
Craig McGregor
Online and Physical Bill errors amount.
15:29 07-09-2016

via Smart Money People
My first problem with them was when i was checking my fees for the use of my Credit Card online and see a right amount but a couple days later i received the monthly bill by them and see a weird fees for some card operations, immediately call customer support and after some minutes they said it was a delay problems and it should be fixed in a moment. He was right it was fixed almost instantly but friends of mine told me that they had the same issue and they did not notice at all and pay the error amount so you should definitely be aware of your card's bill.
Derek Taylor
HSBC have given me a bad credit rating from there incorrect advise. Also: Misleading, Breaching data protection, Lies, False information given.
19:18 25-08-2016

via Smart Money People
Misleading and incorrect information with web chat and 40 minute hold time. Footprint on my credit rating from incorrect advise. Sending all banking details to wrong address - DPA. Online system problems with only one answer – Going into a branch. Misleading and incorrect that my address was changed - after taking time off work to go into the branch! False information given when told payments where set up when they were not! Lied when said would contact me within 72 hours. (FCA guidelines) Once calling back after one week with no contact from HSBC after raising the complaint. I was told that they would be in contact within one week and 8 days on still no contact from HSBC – Lied.
Christian Bentley
Our review of HSBC Credit Card with Balance Transfer (32 months)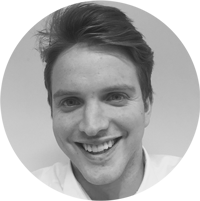 Highlights
0% on balance transfers for 32 months with a 1.4% fee (£5 min.)
0% on purchases for 3 months
18.9% variable APR on balance transfers after 32 month period
Minimum criteria
You must aged 18 years or older
You must live in the UK
About HSBC Credit Card with Balance Transfer (32 months)
HSBC balance transfer credit card with 0% on balance transfers for 32 months (1.4% or min £5 fee). Transfer a balance within 60 days of opening an account to get the 0% deal; otherwise the rate will be 18.9% per annum variable with a 2.9% fee. After the 32 month period is up, the interest on the balance will revert to the standard 18.9% variable APR.
You cannot transfer a balance from an HSBC Group card. The APR is dependent on your personal circumstances, and credit is subject to status.