Barclaycard | Access Balance Transfer Card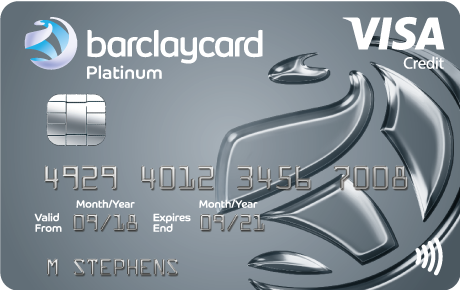 24.9% Representative
Intro purchase rate: 0% for 3 months
Purchase rate: 24.9%
Representative example:
Representative Example:If you spend £1,200 at a purchase interest rate of 24.90% p.a (variable) your representative rate will be 24.90% APR (variable).
No reviews for Barclaycard | Access Balance Transfer Card
Highlights
0% on balance transfers for 18 months from account opening
2.99% fee on transfers made within 60 days of opening account
0% on purchases for 3 months from the date you open your account
Contactless payments of £30 and under
Minimum criteria
You need to be over 21 to apply
You must not have had a County Court Judgement
You must have lived at your current address for at least three months
You must have at least four years' experience of managing credit
Fees
Maximum APR %
Arrangement fee: £0
Early repayment fee: £0
Late payment fee: £0
About Barclaycard | Access Balance Transfer Card
This credit card is aimed at customers who are looking to improve their credit score through making repayments on time and not exceeding their credit limit.
With 0% interest on balance transfers and purchases for 18 months from the date you open the account, this Barclaycard offer could help you make considerable savings over a year. Transfers must be made within 60 days to benefit from the 0% offer. There is a 2.99% balance transfer fee (terms apply).
You may be offered a different credit limit, representative APR, purchase rate or promotional balance transfer period to any shown here as it depends on your individual circumstances.
Company information
Registration number: 01026167
1 Churchill Place, London E14 5HP
FCA registration
Reference No: 122702
Trading names: Barclaycard, Woolwich, Standard Life
Place of business: 1 Churchill Place, London E14 5HP
Data protection registration
Registration No: Z5813704
Data controller: BARCLAYS BANK PLC
Address: 1 Churchill Place, London E14 5HP
Apply Now