RBS | Student credit card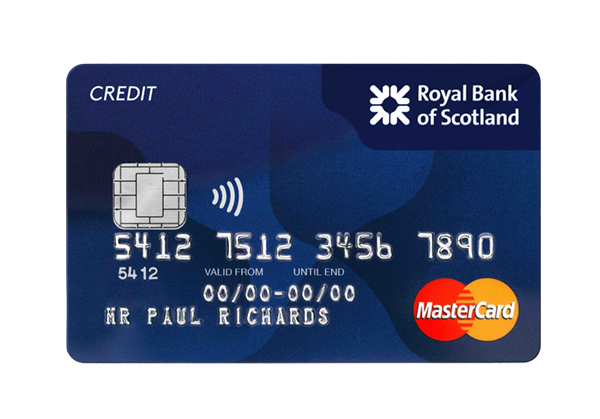 18.9% Representative
Purchase rate: 18.9%
Representative example:
The standard interest rate on purchases is 18.9% p.a. (variable), so when borrowing £500 the Representative APR will be 18.9% (variable).
RBS | Student credit card customer reviews.
55 reviews
1.4 out of 5 stars
Satisfied, Helpful and Friendly
14:52 17-09-2017

Smart Money People
My experience with RBS has been great from day 1. Every employee who works there has always helped me whenever I needed it and in the long run, I will definitely recommend RBS to My maltese friends who are travelling to the U.K, and who are staying for a long period of time.
Michael Cutajar
Not much to write home about
10:50 27-11-2015

Smart Money People
I've used this card at uni and while there's nothing bad about it, not much is great. Poorish credit limit too.
Sonny
Not very exciting, but easy to manage
23:04 27-10-2015

Smart Money People
I've got this RBS credit card not really because of the perks (there aren't really any!) but as it's very easy to manage it via the app so it keeps me on track with my spend.
Len
Been a life saver
12:24 26-07-2015

Smart Money People
This is my first credit card and while i do use it carefully, it has been very helpful along the way. I think it could offer a few more benefits, but very happy overall.
Al
Our review of RBS | Student credit card
The RBS Student Credit Card is a decent foundation for customers to build their credit rating and learn how to use credit responsibly. The maximum credit limit of £500 also prevents the card holder from getting carried away and racking up large debts.
RBS allows prospective customers to check their likelihood of acceptance for the Student Credit Card with the RBS eligibility checker. Although, watch out if you're going to use this because it does perform a soft credit check which will leave a footprint on your credit file. So if you think there's a chance that you might not be able to get the RBS Student Credit Card, then steer clear.
The RBS Student Credit Card has an average OPTIOSCORE which reflects its simplicity and benefits. When searching the web for reviews, there are none that are specific to the Student Credit Card, however we can consider the reviews that are for RBS and their total offering. On TrustPilot they have a rating of 'bad' which appears to be down to them appearing to be uncaring, treating their customers poorly and for incurring charges – although there is always two sides to the story with a company this large.
Overall verdict: The RBS Student Credit Card is a good solid foundation for younger customers to learn about how to use short-term credit and build up their credit rating for the future. A decent management system and payment reminders will also help customers stay in control.
Highlights
£500 credit limit
Up to 56 days' interest free on purchases
Email and text reminders
Online and mobile management of the card
Use the card anywhere with the MasterCard logo
Minimum criteria
You must be aged 18 or over
You need to be a UK resident
You must have an RBS Student Current Account
Fees
Maximum APR %
Arrangement fee: £0
Early repayment fee: £0
Late payment fee: £0
About RBS | Student credit card
The RBS Student Credit Card is aimed towards customers who are in higher education. There is a representative APR of 18.9% and no annual fee. The maximum credit limit is £500, however the actual amount granted will depend on the applicant's personal circumstances and previous credit history. In order to apply for an RBS Student Credit Card you will need to be an existing customer and hold a Royal Bank of Scotland Student Current Account.
RBS Student Credit Card holders can manage their card and account using a dedicated Credit Card Online Services platform. Alternatively this can be done online or via the mobile banking app. RBS will also send email and text reminders when your payment is due to try and prevent customers from missing the payment. Any payments missed will result in a £12 charge.
Company information
Registration number: SC045551
Customer Relations, Freepost PO Box 1727, Edinburgh EH12 9JN
FCA registration
Reference No: 114724
Trading names: The Royal Bank of Scotland Plc, Williams & Glyn
Place of business: 36 St Andrew Square, Edinburgh EH2 2YB
Data protection registration
Registration No: Z5957925
Data controller: THE ROYAL BANK OF SCOTLAND PLC
Address: 36 St Andrew Square, Edinburgh EH2 2YB
Apply Now