LDF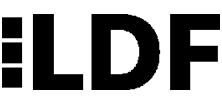 Representative 12% APR
Will lend between: £5,000 - £150,000
Over: 3 - 60 Months
Representative example: n/a
Are you eligible for LDF?
Check your eligibility before you apply.
Quick 40 second form.
No impact on your credit file.
Free personalised eligibility score.
Check Eligibility
Highlights
You get a dedicated Account Manager
Long term funding solution for SMEs
Minimum criteria
You must be a UK resident
You will need 1 years prepared financial statements
If you own the business, you must be a homeowner
About LDF
LDF offer business loans for SMEs with one of their Business Development Loans. This is a long-term funding solution designed to help UK based SMEs cover the cost of their needs.
LDF loans are have terms from 3 months to up to five years for Professional Service companies. As part of your loan you get a dedicated Account Manager to help you manage your loan.
You can borrow between £5,000 and £150,000.
Company information
Registration number: 04893877
Second Floor, Hq Offices, 58 Nicholas Street, Chester, England, CH1 2NP Ewloe Flintshire CH5 3XF
FCA registration
Reference No: 716262
Trading names: LDF, White Oak
Place of business: Second Floor, Hq Offices, 58 Nicholas Street, Chester, England, CH1 2NP Ewloe Flintshire CH5 3XF Ewloe Flintshire CH5 3XF
Data protection registration
Registration No: ZA026073
Data controller: LDF Finance No. 1 Limited
Address: Second Floor, Hq Offices, 58 Nicholas Street, Chester, England, CH1 2NP Ewloe Flintshire CH5 3XF Ewloe Flintshire CH5 3XF
Apply Now