Atom | Mobile only bank account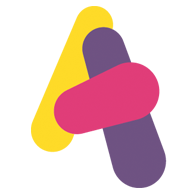 Monthly fee: Free
AER: 2.3%
Atom | Mobile only bank account customer reviews.
3006 reviews
4.6 out of 5 stars
Our review of Atom | Mobile only bank account
As Atom Bank only offer savings accounts and mortgage applications, you may only want to consider this option if you have money to spare to put away. If you are not so good at managing money and putting money away in savings, this could be a great option.
You can manage your savings through the app, so when you're ready to deposit money in, it's a simple quick process. The interest you could earn on the accounts is very competitive. However, these are not easy-access savings accounts so you can only withdraw your savings at the end of your fixed term which could be one, two, three or five years.
Generally, reviews online are positive with particular praise on how easy it is to apply for a savings account, the competitive rates on offer and the updates you receive straight to your phone.
Overall Verdict: Atom Bank offers a great hassle-free savings option with very competitive rates. If you are looking to easily set-up and manage a savings account without having to go in a branch, this could be the one for you. However, if you're looking for an easy-access account, you should compare other options.
Highlights
Small £50 deposit on savings accounts
Manage your savings accounts from your phone
Apply for a mortgage from your phone
Competitive rates on mortgages and savings accounts
5 year Fixed Saver account gives you 2.50% on your cash
Fees
Maximum APR %
Arrangement fee: £0
Early repayment fee: £0
Late payment fee: £0
About Atom | Mobile only bank account
Atom Bank is based online and can be accessed via their app. At this time, they only offer fixed-rate savings accounts and a digital mortgage broker service. Atom offers competitive AERs for their savings accounts with flexible fixed-terms. You can manage your savings account via their app and you will only need to make a small deposit of £50 to open the account.
You can apply for a mortgage through their app and a 'digital broker' will be in touch to discuss your options. Mortgage rates are competitive and fixed-terms are on offer. If you are looking for a joint mortgage, then both applicants will need to download the app and make an application.
Atom Bank does not offer current accounts but they have received plenty of investment over the past couple of years and are planning to expand their products on offer.
Company information
Registration number: 08632552
The Rivergreen Centre
FCA registration
Reference No: 661960
Trading names: Atom bank, Atom, Digital Mortgages by Atom bank
Place of business: The Rivergreen Centre, Aykley Heads, Durham, DH1 5TS
Data protection registration
Registration No: ZA106993
Data controller: Atom Bank PLC
Address: The Rivergreen Centre, Aykley Heads, Durham, DH1 5TS
Apply Now